Batting great Rahul Dravid heaped praise on Virat Kohli and Steve Smith, saying the Indian captain and his Australian counterpart were among the most consistent batsmen in the world.
He said Kohli deserves credit for being consistent across all formats of the game, which according to him is difficult at the highest level.
Notably, Kohli went past Dravid's record of five double centuries during the recently concluded Test series against Sri Lanka. The Indian captain led from the front with the bat, scoring 610 runs, including two double tons, across three matches.
Kohli has been amassing runs at a relentless pace over the last few years. Notably, the Delhi lad has become the only batsman in the history of the game to score more than 2,500 runs on two successive calendar years. With 2,818 runs in 2017, Kohli just finished 50 runs behind Kumar Sangakkara's record of most number of international runs in a calendar year.
On the other hand, Smith has scored 888 runs at 59.20 in 2017. The Australian skipper proved his quality in subcontinent conditions as well when he hit 499 runs, including three centuries, during their Test tour to India earlier this year.
"Kohli is playing very well. He is going through a good phase. Very few people have been through such phases," Dravid told Sports Tak YouTube channel.
He added: "I will say he is one of the top batsmen in the world. We have to give him credit, because he is able to maintain consistency across the three formats. It is very difficult at this level, at this standard."
"According to me, apart from Kohli, Steve Smith has been consistent across formats," he opined.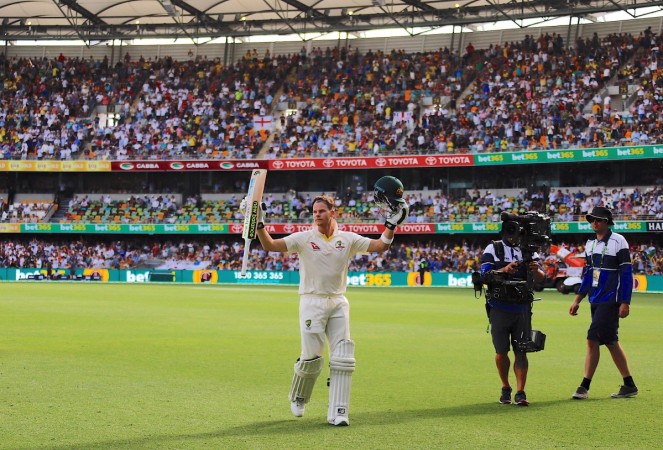 Pietersen, Gavaskar give their verdict on rivalry
Meanwhile, Kevin Pietersen was trolled on Twitter for calling Kohli "the greatest batsman of his time". Some of the Australian fans on Twitter argued against the England discard, saying Smith was better than the Indian captain.
On the other hand, legendary batsman Sunil Gavaskar had refused to compare Smith and Kohli, saying he would have them both if he were to pick a team, consisting modern-day players.
"I would have both of them in my team. Steve Smith would bat at three, Virat will bat at four," Gavaskar had told Star Sports. "You can't bowl maidens to them. It's their strength, they keep rotating their strike and at the same time make the bowlers bowl to them," he added.