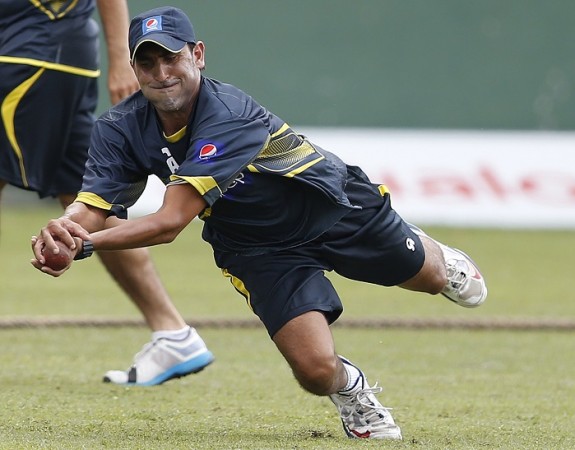 Younis Khan has been a huge servant for Pakistan cricket, scoring consistent runs in all formats of the game. The Pakistan batsman has given a certain amount of credit to Indian legend Rahul Dravid for helping him become a successful cricketer.
Throughout his career, Dravid was seen as one of the most accomplished batsmen with a textbook batting technique, which might have prompted Younis to strike a conversation with Dravid, who has always been eager to help young players.
Dravid's tips helped Younis become a better cricketer.
"The tips and advice I got from Dravid at the early stages of my career helped me develop into a top batsman who was comfortable at the number three position," PTI quoted Younis Khan as saying.
"Dravid was a top class professional and one of the greats of the modern era and I learnt from him," he said.
It was due to his exploits with that the bat, Younis was regarded as one of the most consistent batsmen in world cricket. With Younis performing well, the right-hander was also given the prestigious job of captaining Pakistan.
Younis stated that he could not unite the team when he was the skipper, and therefore decided to resign from the post.
"When I was made captain in 2009 I had told the then chairman of the Pakistan Cricket Board Ijaz Butt that if I didn't deliver I would resign from the captaincy myself.
"I decided to resign as captain when we were in Abu Dhabi playing against New Zealand in late 2009 because I felt I couldn't deliver as I couldn't unite the team," added Younis.
Now, the Pakistan cricketer realises that it was a huge mistake to give up the captaincy, and will gladly take up the job again, if offered.
"No one is perfect. Everyone makes mistakes. I also made mistakes and one of them was to leave the captaincy. But now I realise it is a big honour to lead your country and If I get a chance to lead the team again I will do it," he said.