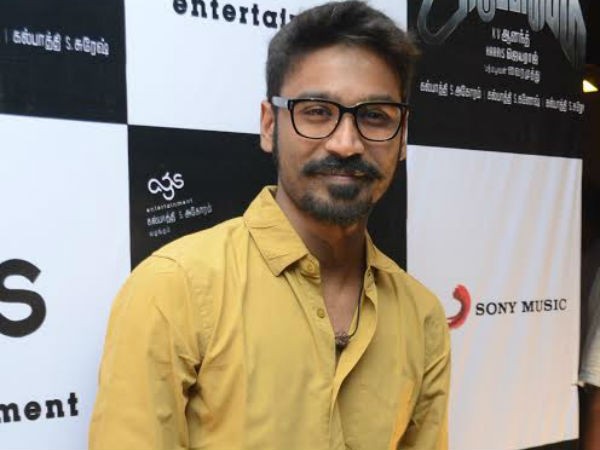 Dhanush-starrer "Raghuvaran B.Tech," the Telugu-dubbed version of Tamil film "Velai Illa Pattathari" ("VIP"), has received decent reviews from the critics.
Directed by Velraj, "Raghuvaran B.Tech is an action family drama with all the commercial elements. The film's Tamil version performed exceptionally well at the box office and emerged as one of the highest grossing Tamil films of 2014. It needs to be seen if the Telugu version will be able to impress the audience and set the cash registers ringing.
Plot: Raghuvaran (Dhanush) is a B.Tech graduate and is jobless for four years. His father (Samuthirakani) treats him as a loser, but Raghuvaran gets support from his mother.
Meanwhile, Raghuvaran falls in love with his neighbour Shalini (Amala Paul), who initially hates him but later reciprocates his love. A tragic incident happens and changes Raghuvaran's life. He gets a job at a construction company, but faces challenges from a few big shots. How he fights against all odds forms the crux of the story.
Critics have stated that Dhanush's performance is the major highlight of the film, while other actors have done their parts well. They said that the film's first half is interesting with entertaining elements, while the second half is predictable.
Check below the review roundup of "Raghuvaran B.Tech"
"Raghuvaran B.Tech is an interesting tale of a jobless youth with an underlying message. Even though the second half is a bit predictable and routine, Dhanush's thumping performance and a entertaining first half makes up for a decent watch this new year," according to 123telugu.
"The film has a good theme and is not in the regular masala mould. It surely offers some good moments, but don't expect anything superlative in this character-centric, largely unformulaic film," stated Indiaglitz.
Performances: "Dhanush is superb in the role of Raghuvaran. He is equally good in comedy and action scenes. He is the main pillar of this film and has done hundred percent justice to his character. Amala Paul is natural. Samuthirakani played the role of Dhanush's father and he is too good in it. Vivek is fine in the supporting role. Saranya is decent as the mother of protagonist," according to Gulte.
Technical Aspects: "Anirudh's songs and backgrounds score were impressive. However, Its the Telugu lyrics which were a big let down. Cinematography is pleasing. Dialogues were pretty good but gets repetitive at times. Editing could have been better in Second Half. Production Values are laudable," according to AP Today.
"The film's 1st half is entertaining and 2nd half is average. It is an youthful entertainer laced with decent romance & sentiment. The realistic subject is a big plus for the film as most of the present day youth can easily identify themselves with 'Raghuvaran'," OM of Andhraboxoffice.
Verdict: Decent Entertainer