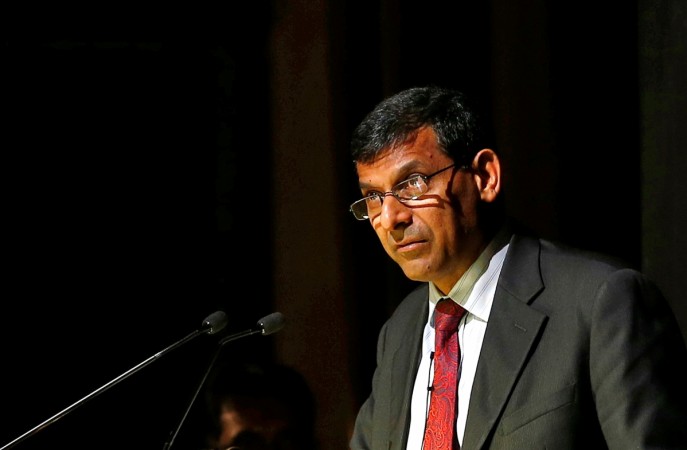 Outgoing Reserve Bank of India (RBI) Governor Raghuram Rajan will hand over charge to Urjit Patel, the new-central bank chief on Sunday. On Saturday evening, the finance ministry held a farewell dinner for Rajan in New Delhi, which was attended by Finance Minister Arun Jaitley and other senior officials of the ministry.
Although his term as the governor ends on Sunday, the official handing over ceremony will be held on Tuesday.
During an event on Friday, Rajan said he was confident that his successor (Patel) will carry forward the work they started together, especially on inflation control.
"I am confident that Urjit Patel, who has worked closely with me on monetary policy for the last three years, will ably guide the Monetary Policy Committee going forward in achieving our inflation objective," Rajan said in his speech.
Talking about inflation, he said that inflation has crossed the 6 percent mark instead of it being down to 5 percent as against the RBI's target, but it will reduce in the coming months.
"Yes, July's inflation reading was a high 6.07 percent, but I have no doubt that inflation will fall in the months ahead," he added.
Last Speech
In his last speech as the RBI governor, Rajan urged the central government to elevate the ranking of the central bank's governor. He also defended the need to ensure independence of the apex bank.
"There is a reason why central bank governors sit at the table along with the finance ministers in G-20 meetings. There may be some virtue in explicitly setting the governor's rank commensurate with her position as the most important technocrat in charge of the economic policy in the country," Rajan was quoted as saying by Reuters.
Rajan, who is the 23rd governor of the central bank, in a letter to RBI employees in June had said he would return to academia when his term ends on Sept. 4, thereby ruling out the possibility of continuing for a second term.
On Aug. 20, the government announced Urjit Patel, one of the four deputy governors of the RBI, to succeed Rajan as the 24th governor of the RBI.