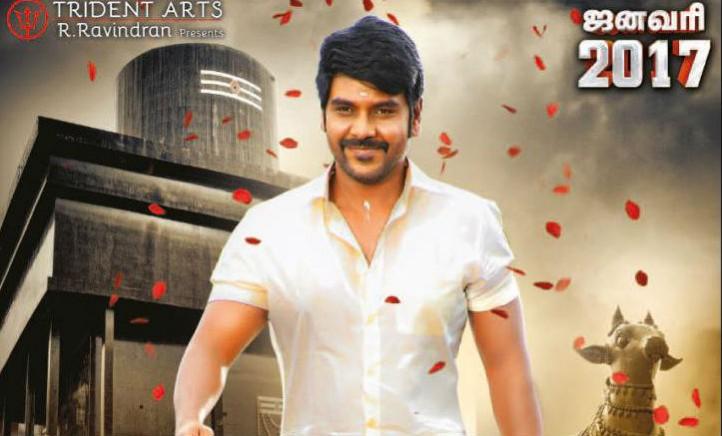 Raghava Lawrence recently won a lot of appreciation for his involvement in the Jallikattu protests. He stood by the youths, who demanded the Central government to lift the ban on the bull-taming sport, and provided financial assistance for people in need. Unfortunately, his good works were seen with scepticism following his recent press meet.
Bogan movie review: Live audience response
In the press meet, Raghava Lawrence had highlighted the good things done during Jallikattu protests. He reportedly said that "we" might enter politics if the situation requires. In short, "we" referred to the youths. Unfortunately, it was mistaken by some media which claimed that Lawrence would enter politics. Now, he has given a clarification in detail on Facebook.
Raghava Lawrence claims that he had said a couple of good things in the press meet which have not been covered by any media house. He claims that a 16-year-old boy from Ambattur died on the last day of Jallikattu protests and they provided Rs 10 lakh to his family.
Also, a transgender was given shelter and his organisation has more plans to do social services. "But none of these points were highlighted by some of the media. I had said that if the situation demands and if peoples want us to enter politics, we will enter. I did not even say that I will enter politics, I only said we will enter politics. [sic]" he wrote on Facebook.
He further adds, "It was my wish to become dance master, it was my wish to become an actor and it was my wish to become director too but If the situation demands and if the students and youngsters are pushed to get into politics, I will support them as a backbone with public support. [sic]
His clarification has put an end to the rumours pertaining to his political entry.
Raghava Lawrence is known for his charity works. He runs a school for underprivileged and is involved in a lot of social service. On the professional front, his Motta Shiva Ketta Shiva and Sivalinga are ready for release.
One among the two is likely to see the light of the day this month.