Spanish ace Rafael Nadal has opined he might not be able to finish the year as the No. 1-ranked player due to the time he lost after a hip injury earlier this season.
The world number one though insisted that rankings have never been his concern and that he strives to be competitive each and every week on the tour.
Nadal and nemesis Roger Federer have been at the top of their games ever since they returned from long injury layoffs in January 2017. The two veterans shared 13 titles between them, including the four Grand Slam titles last year as the likes of Novak Djokovic and Andy Murray were bogged down by injury concerns.
The Spaniard piped Federer to clinch the year-end No. 1 ranking for the fourth time in his career in 2017 after a remarkable run on clay, which was followed by US Open glory.
Nadal though failed to impress in the Australian Open and the American hard-court swing earlier this season owing to a hip injury and its subsequent recurrence.
However, the 16-time Grand Slam champion has hit peak form again as he has already won two titles on his favorite surface — Monte Carlo Masters and Barcelona Open on the red dirt.
"I have given away [through injuries] three months of the year. Not playing for three months and finishing number one in the world would say that it is not impossible but it is very unlikely," Nadal said, as quoted by Daily Express.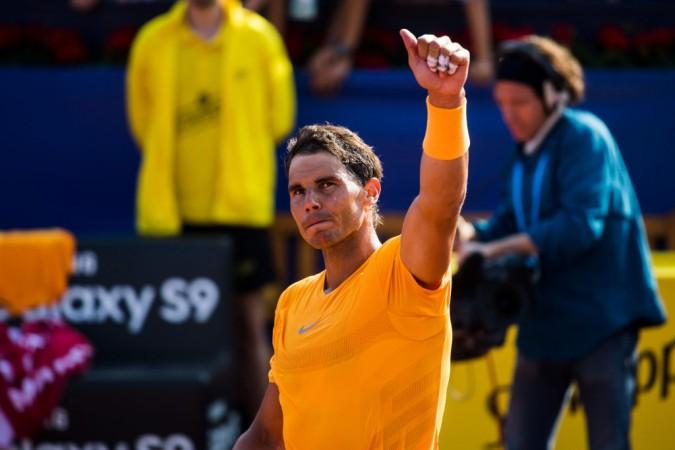 "But it was never my goal. My goal is to be happy doing what I do and that, after so many years, it always has been to win more titles and I have achieved that," the 10-time French Open champion added.
"I am happy when I am healthy and when I feel qualified to compete well, my goal is to feel competitive every week I play."
Nadal, who is 100 points clear of second-placed Roger Federer with 8770 points, will resume his campaign on clay at the Madrid Open where he will be eyeing a Undecima at the Masters 1000 tournament.
He cannot afford a slip up in the ongoing clay-court swing as he still has more than 2000 points to defend.
On the other hand, Federer, who skipped the clay-court season for the second successive season in 2018, will automatically leapfrog Nadal if the latter fails to defend his title in Madrid.
The 36-year-old, winner of 20 Grand Slams, announced earlier this week he would be returning to action at the Mercedes Cup in Stuttgart, starting June 11. He will also be entering the Gerry Weber Open ahead of his title defense at Wimbledon.