World number one Rafael Nadal said passion for the sport and the urge to improve with every passing day helped him reign supreme in 2017, right after clinching the year-ending number one spot Wednesday, November 1 in Paris.
The 31-year-old defeated Hyeon Chung of South Korea in the second round of the ongoing Paris Masters to make sure he ends a calendar year on top of the ATP rankings for the fourth time in his career and the first time since 2013.
Nadal also became the oldest men's singles player to achieve the feat.
"One year ago, for sure I never dreamed about being number one again at the end of the season. It has been an amazing year," Nadal said after his win over Chung on Wednesday (November 1).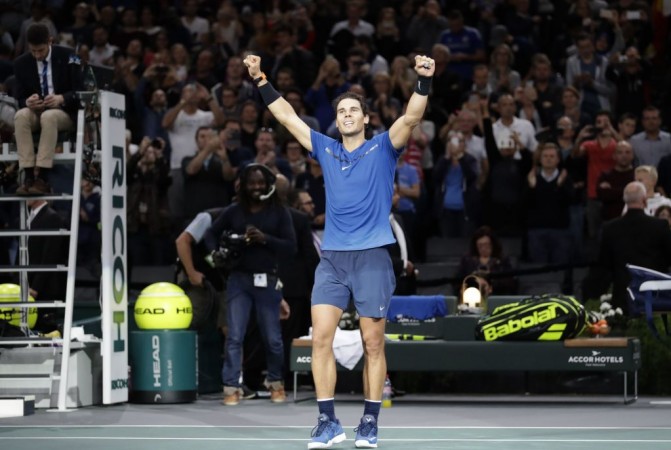 Remarkable turnaround
Nadal started the year as world number nine and had also missed most part of the second half of last season due to a wrist injury. Notably, the 16-time Grand Slam champion suffered a dip in form between 2015 and 2016, during which he did not even reach the semi-final of majors.
However, Nadal silenced his critics when he reached the final of Australian Open earlier this year, losing it after putting on a valiant show in the marathon five-set final against Roger Federer.
Nadal proved his Australian Open run was not a flash in the pan when he finished as runner-up at Acapulco and Miami Masters.
Complete dominance on clay
The Spaniard though was at his best in the clay court season, winning back-to-back titles at Monte Carlo, Barcelona and Madrid before completing a La Decima at the French Open.
Despite suffering a shock fourth round exit at Wimbledon, Nadal buckled up and clinch a third US Open title earlier this year.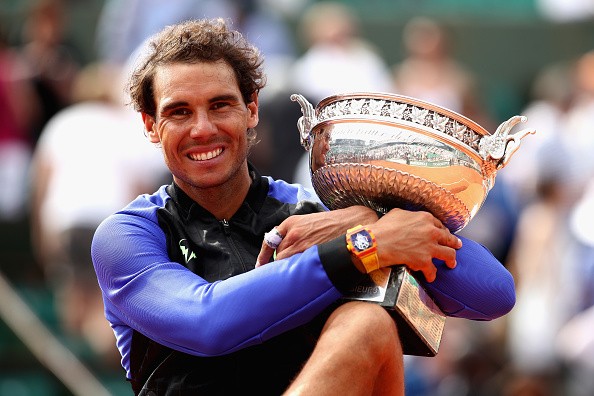 'Passion, right attitude'
Nadal is proud of what he has achieved at the age of 31, something that everybody will not able to do, according to the southpaw.
"It was impossible for me to think about coming back from a tough period without playing, and with so many injuries in the last couple of years," Nadal said.
"It's about the passion for what you are doing. It's about the mentality of waking up every morning with the right motivation to go on the court and improve something," he added.
"The passion to improve something and practice every day with the right attitude to try to make that happen.
"Not everybody is able to do it."