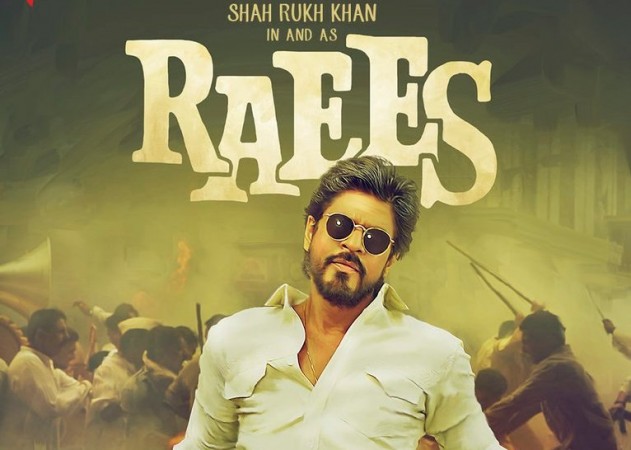 The opening day box office collection of Shah Rukh Khan's Raees is one of the highest ever for movies released during Republic Day period. This means that Shah Rukh has shattered the first-day box office collection records of Salman Khan, Akshay Kumar and Hrithik Roshan's movies released in the past five years.
Also Read: Shah Rukh Khan exclusive interview: Raees is a commercial film with substance in it
Raees, starring Shah Rukh, Mahira Khan and Nawazuddin Siddiqui, recorded a phenomenal opening with Rs 20.42 crore box office collection, despite clashing with Hrithik Roshan's Kaabil. The first-day collection of Raees is twice Kaabil's earnings, but that is not all.
Raees has taken the lead in the first-day box office numbers compared to other big films released during the same period. Here is a look at the other films released during the holiday period.
In 2016, Akshay's Airlift was released on January 22 and earned Rs 12.35 crore. Though Airlift clashed with a small movie like Kyaa Kool Hain Hum 3, the film dominated in screen count and even opened to rave reviews.
In 2015, Akshay's Baby and Sonam Kapoor's Dolly Ki Doli were released on January 23. While Dolly Ki Doli was a complete washout, Baby became a box office success with the film earning Rs 9.3 crore on opening day.
In 2014, Salman's Jai Ho was released on January 24. The film, which was a solo release, recorded Rs 17.75 crore on the first day. In 2013, Saif Ali Khan's Race 2 was released on January 25 and it recorded Rs 15.12 crore on its opening day.
In 2012, Hrithik's Agneepath was released on January 26. The film recorded Rs 23 crore on its opening day. Many may argue that, the film's collection is higher than Raees, but it should be noted that Agneepath was the only film to release on January 26 holiday. On the other hand, Raees clashed with another big movie, Kaabil, and was released on a non-holiday. Also, Agneepath was released in over 3,000 screens, while Raees in less than 3,000 screens.
In 2011, Aamir Khan's Dhobi Ghat was released on January 21 and it earned only 3.05 crore.