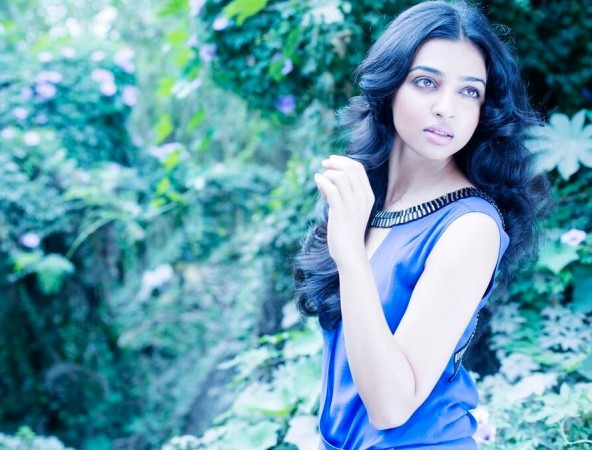 After a scene from a short film showing actress Radhika Apte exposing went viral, filmmaker Anurag Kashyap filed an FIR against unknown persons with the cyber cell of the Mumbai police.
Following the complaint, cyber cell department has pulled down the video from several sites.
Additional Commissioner of police (Crime) K M M Prasanna confirmed that the video has gone viral on social media and messaging app WhatsApp.
"We were approached by Anurag Kashyap, who told us that a clip of a movie was leaked and has gone viral. Taking into account the sensitivity of the case, we have pulled it down from various websites and we are enquiring into the matter," Prasanna said, according to DNA.
"There is a possibility that someone who could be part of the team could be involved. We are probing the matter, and soon we will arrest the accused person," he added.
The video of "Badlapur" actress showing her private parts went viral on Twitter, Facebook and WhatsApp after it got leaked on Sunday. But unlike other MMS scandal, the video is actually a scene from a short film, which released in New York, explained the director Kashyap.
Further talking about filming the scene, Kashyap said that there were only women crew involved in all stages of making that short film and especially while shooting that particular scene. The scene demanded Radhika to lift her dress and show her lower front part.
Kashyap believes that the video was leaked by some Indian. "It has to be some Indian guy there, otherwise other material from other sources that is much more sexual is available to the West and something like this does not get them excited," he told The Times of India.
Praising Radhika, Kashyap said that she is one of the bravest and boldest actresses of Bollywood.
"Radhika is today one of the bravest actresses we have who is so forward thinking. You look at her and you want more people to be like her but this video just pulls you back as many people will not attempt to do things like this again after such incidents," he added.