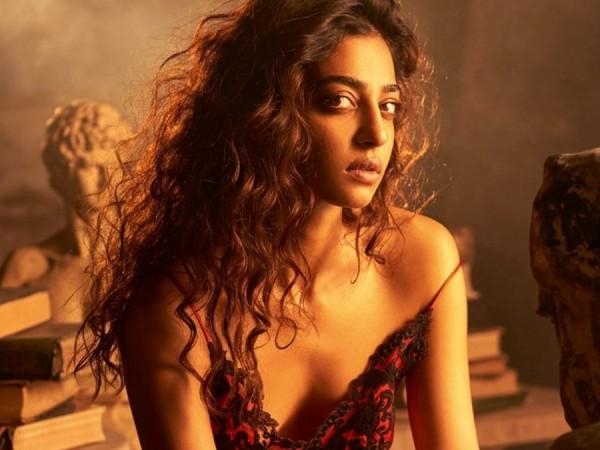 Radhika Apte, who has never shied away from speaking about her sexual harassment encounters in the past, has now shared her weird audition experience for a South Indian film where the director had invited her at a cheap hotel and wanted to see her in different poses.
Narrating her experience on Neha Dhupia's celebrity chat show #NoFilterNeha - Season 3, Radhika said, "I don't remember the name of the director because it was just an audition of a film that never happened. Oh my God, it was so dramatic. I came back from London and these guys said that they wanted to do a film, Vikram the South Indian actor is going to be in it, it's going to be massive and it's a period drama. So, they called me down south and said we'll give you a hotel, you come here for one day, the director wants to audition you."
She continued, "I'm not even exaggerating okay, I'm not even joking, this is exactly what happened...this director was some asshole, I can't even remember his name, they got me a room which was a bizarre room! It was such a cheap hotel, I could not believe. And I've not gone to South India or any industry where they've treated me like that. So I go to them and said I need to go back tonight, I can't stay here. Then the director came and said 'just want to see you in different poses'."
She further added, "I said I don't know what that means so he just showed me some dance poses, thankfully. And with him, a bunch of people came in the room, all men, with cameras. And they were like they're going to click pictures and I couldn't quite understand where this was going, what was happening. That got over and he said we have to get your measurements with masterji and again some 12 people came in and took my pictures in that little blouse and the period costume that they'd given me. They're clicking pictures of me and I don't even know where those pictures are! It wasn't that anybody touched me or said anything sexual, it's just that what was happening was not okay."
Earlier, Radhika had spoken about the leaked nude clips that had gone viral when she appeared on talk show Feet Up with the Stars hosted by celebrity stylist Anaita Shroff Adajania.
She had laughed it off at the controversy then and said she or her family don't get affected by any of these things. And even now, Radhika says that she doesn't take stress over her leaked clips, and says that gives her a chance to do anything.