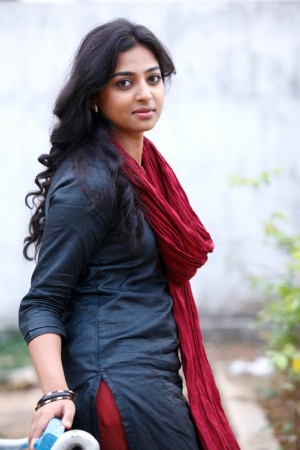 Radhika Apte's leaked video has been creating ripples in the media for the last few days, but the actress has kept mum on the controversy. Her silence has surprised many in the film industry.
The 14-second video, in which Radhika Apte is seen showing her private parts, was allegedly released online by a miscreant and it was fast circulated on social media. Especially, it is still being shared a lot on Whatsapp. The clip gave a rude shock to many in the film industry.
Anurag Kashyap immediately got into action to rescue her. The reason is that the leaked video is a small portion of the 20-minute-long short film directed by the filmmaker, who has made it for the international market. He was shocked to see the video and immediately called up Mumbai police commissioner Rakesh Maria and requested him to take action.
In a statement to a leading newspaper, Kashyap said he was part of a team of six directors, who had been commissioned to direct short films, which were to form one big film. He had sent his short film to a New York-based studio, where some miscreant allegedly leaked it online. However, the director felt responsible for Radhika Apte's plight.
While Kashyam is busy trying to get the criminals behind the bars, Radhika Apte seems to have decided to be tight lipped about the issue. She is quite active on social-networking sites such as Twitter and Facebook and she often shares updates about her projects, but she has not made a single comment about the controversy.
The actress seems to be very upset with the media over its reports on the leaked video, but she has not made direct comment to express it. Instead, she hurled her anger by retweeting her fan's comment, which blasted the media for publishing the scandalous video on the internet.
Radhika retweeted Kalpana Kair's comment, which read, "This is why the media reportage of "leaked nude pictures" sucks & is almost worse than the original crime:http://bit.ly/1GvF1ap @firstpost Every time a media outlet publishes the @radhika_apte clip, it is reporting under the guise of voyeurism and actually repeating the crime."
However, this happens to be the second scandalous video of Radhika Apte to be leaked online in the past three months. In past, she had decided not to take legal action or comment on the issue as she considered spending time on it was utter waste.
In a statement to E3 Talkies, Radhika Apte had said that she is too busy to look at such aspects. "I don't have time for this. You know the whole world has lots of people, who have no jobs. They sit at home and do whatever they want to do. So you can't waste your time on going and making a complaint or even looking at it," the actress said.
"I saw it and laughed it off because it is really funny. And what else... I am really busy. I can't waste my time doing that. My family and I never get affected by any of these things. So it just doesn't bother me," the "Hunterrr" actress added.