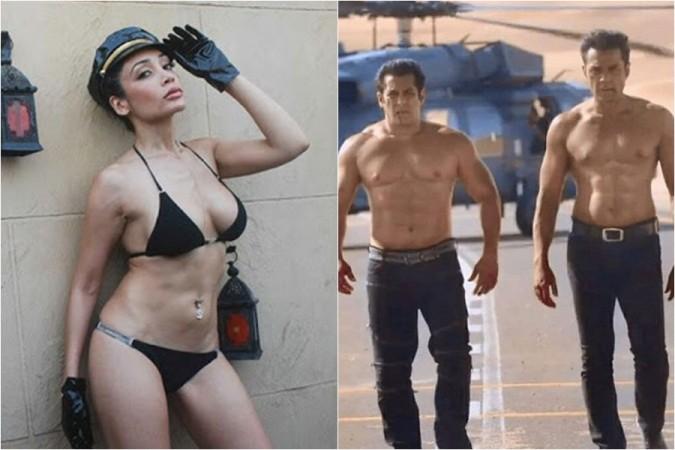 Director Remo D'Souza's action thriller Race 3 may have bored the audience to a great extent but it also features Salman Khan and Bobby Deol shirtless in a scene, which might as well be the only highlight of the film. While fans of the actors have been drooling over the scene, it failed to impress former Bigg Boss contestant Sofia Hayat. She found the shirtless scene utterly gross.
Rakhi Sawant, who keeps her followers on Instagram entertained with her weird videos and sizzling pictures, posted a screenshot of the shirtless scene from the Race 3 trailer. It shows the two actors walking alongside each other showing off their bare upper body.
Rakhi Sawant's post attracted Sofia Hayat's attention who did not shy away from expressing her thought in the comment section. Take a look.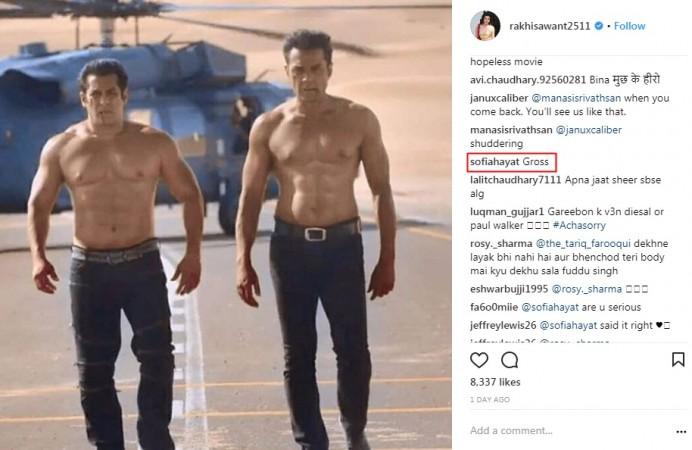 Fans were expected to contradict Sofia's opinion and jump to Salman's rescue. But much to everyone's surprise, Rakhi Sawant's Instagram followers liked her comment and mirrored her opinion.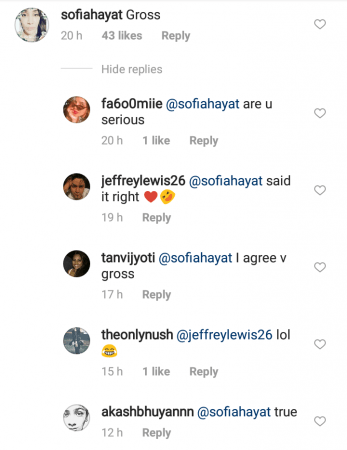 Sofia Hayat's dislike for Salman Khan goes way back to the time when she had participated in Bigg Boss 7, which was hosted by Salman Khan.
After her ouster from the controversial reality show, the model-turned-nun had slammed the actor, accusing him of being biased towards female contestants. She also called him a "women abuser."
"Bigg Boss always shows us at some level what is going wrong in society. For example, my story highlighted the abuse of women by men in India and how nothing is ever done about it, no matter how hard women fight for justice. Armaan was employed by Salman Khan himself, in the end, cementing the idea that women abusers stick together. Salman had an opportunity to show the public that abusing women is wrong. He chose not to because he himself has abused women," Sofia had told an entertainment portal earlier.
After Salman's conviction in the 1998 blackbuck poaching case, Sofia had expressed her approval of the Jodhpur court sentencing him to 5 years in jail. But her happiness was short-lived after the superstar was released on bail after spending a mere two days in the Jodhpur jail.