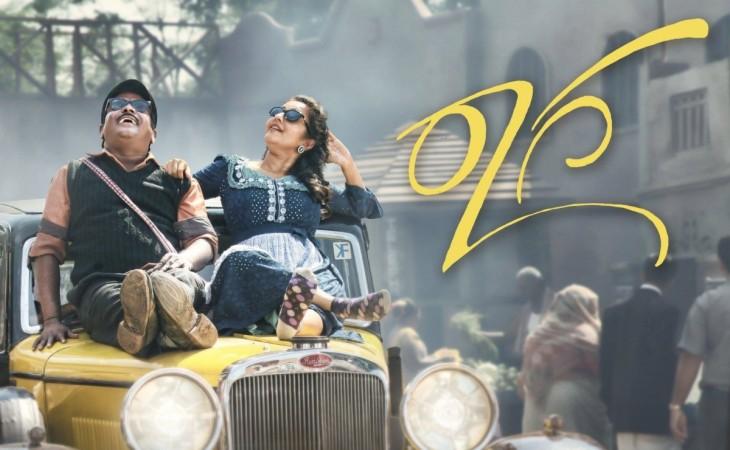 Actress Bhamaa has appeared in many notable movies in Malayalam, but of late most of her movies haven't got much attention of the audience. But now, the young actress is all set to make a mark in Kannada by playing a never-seen-avatar as a visually challenged girl in the directorial venture of PC Shekar.
Watch C/o Saira Banu teaser
The movie has been titled Raaga, and looking at its trailer, released on Wednesday (February 22), the hard work put in by Bhama and actor Mithra is evident and is sure to be best performance of her till date. Netizens have been lauding the team of Raaga and the actors for portraying the challenging roles in the movie. "I am sure this is the most challenging role done by Bhamaa ever. I cannot even do so with my eyes for a minute, and she has done it for the entire movie. Great job [sic]," said a netizen, who is amazed by the performance of the actors.
The audience have also been appreciating the cinematography of the heart touching trailer, which also has English subtitles for non-Kannada audience. It has also been garnering more and more positive response and at the time of reporting, the trailer has been viewed over 35,000 times.
"One extraordinary trailer with very intense dialogues.. All the best to the team [sic]," said a social media user. "One of the best trailer I have watched recently. very promising sandal wood is growing to a different level s[ic]," said another.
What is Raaga about?
In the movie, touted to be a romantic entertainer, Bhamaa's character belongs to a rich family, and she wishes to see the beauty of the world described to her by people around. However, Mithra's character, who is also visually challenged, makes her enjoy the world only blind people can see and helps her to get rid of depression.
Watch the trailer here: