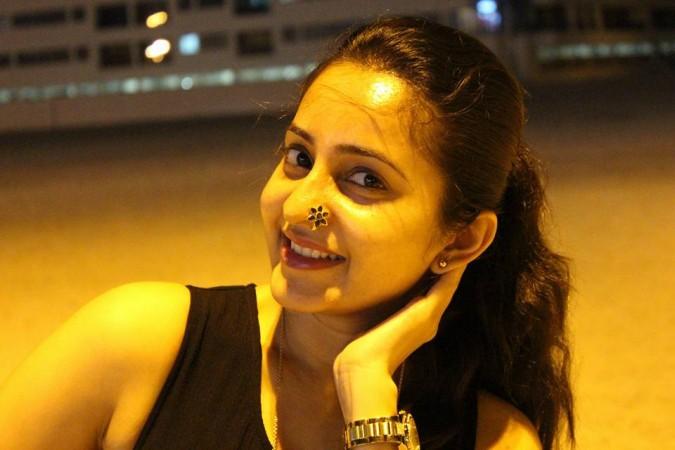 Malayalam actress Bhama was recently rumoured to have backed out from inaugurating a textile showroom in Muvattupuzha, Kerala, after she allegedly demanded higher remuneration upon reaching the spot. It was also reported that the public had protested against her attempt to quit the function midway.
Now the actress has come forward to clear the air around the allegations through a Facebook post on Sunday, April 24.
"I was invited to this function by one Mr. Sreejith Rajamani who introduced himself as the Managing Director of Unique Models and Celebrity Management [sic]," the actress says, revealing the Facebook profile of the person who had invited her to the event.
Bhama also explains that Sreejith had promised her to pay a remuneration of Rs. 2.5 lakh with an advance amount of Rs. 1 lakh to attend the function. The remaining Rs. 1.5 lakh had to be paid after the function. "But only an amount of Rs. 15,000 came to my account as advance. But as a professional I deemed it as my duty to attend the function and I expected that the promised amount would be handed over when i reach the premises for the function [sic]," the actress wrote on her Facebook page.
The "Maalgudi Days" actress also claims that after she reached the spot, she found no trace of Sreejith there and he was not taking her calls either. The organisers of the event informed her that they had paid Rs. 50,000 to Sreejith towards her advance payment, and he apparently pocketed a major part of the sum. "I was startled to learn that this person had misled the organisers by saying that I demanded only Rs. 1 lakh for the function [sic]," she added.
Claiming the act by Sreejith as fraudulence, the actress has decided to seek legal action against him for cheating her and has also warned her colleagues to be aware of such frauds. Bhama has also requested her fans not to believe the fabricated stories about her.
"And I have sought legal aid to ensure that this act of fraudulence is not left unpunished. Hope that the long arm of law catches up with such swindlers. I was cheated, there is no two ways about it. But I sincerely hope that such a plight may not befall anyone else in the film industry in the future. I request all of you not to believe these kind of fabricated stories and request your wholehearted support again [sic]," Bhama wrote on her Facebook post.
Read the full Facebook post of Bhama here: