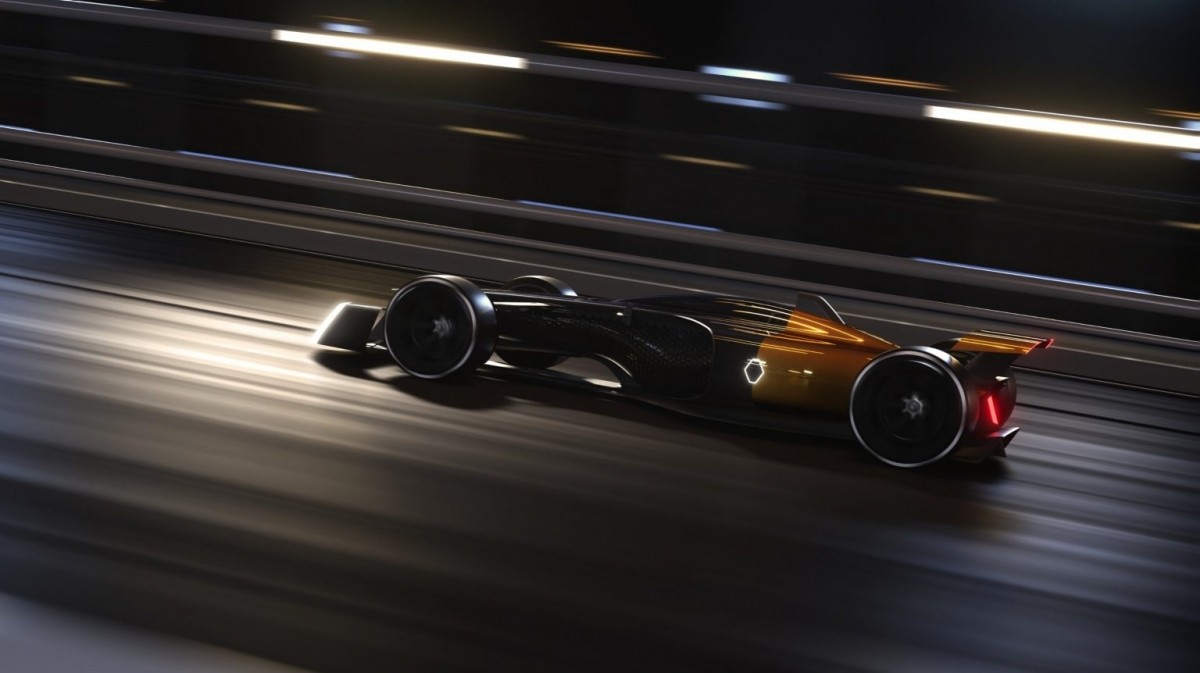 As we are already three races into the 2017 Formula 1 season, French multinational automobile manufacturer Renault has envisioned the future of the sport. While today's cars on the racetrack are faster and more powerful than their predecessors, Renault has come up with a concept car that leaps 10 years into the future to help us imagine how advanced next-generation Grand Prix cars could be compared to their existing counterparts.
Renault, which is preparing for celebrating its 40 years in Formula 1, has named the radical machine as 'R.S. 2027 Vision'. Unveiled at this week's Shanghai Auto Show, the 2027 F1 concept car is a perfect blend of power and technology with a futuristic appearance.
Also Read: Formula One 2017: Everything you need to know
Unheard of power-to-weight ratio
Although the R.S. 2027 Vision weighs only 600 kilograms, it gets boosted by a battery system almost five times as powerful as those currently used in today's F1 racers. Despite being a light-weight vehicle, it would produce around 1,340 horsepower for an unprecedented power-to-weight ratio. For reference, current F1 cars weigh up to over 700 kilograms with power peaking at around 950 horsepower.
"With four-wheel steering, the concept car is more agile and precise, and more maneuverable in the stands. Its high-energy-density batteries are coupled through a high-efficiency energy recovery system that stores power for subsequent release," Renault said.
The R.S. 2027 Vision also incorporates other interesting elements, including active suspension to recover lost energy and active aerodynamics to reduce energy waste due to drag at high speeds. The car also comes with active LED lighting on the wheels to show driver's information like track position and the vehicle's energy situation.
The car will feature a 3D-printed transparent cockpit so that "spectators actually get a look at the driver behind the wheel."
Safety always matters
When it comes to safety, the car will have a closed canopy to provide more safety than existing open cars.
The closed cockpit will protect the driver from flying debris while the flame-resistant polycarbonate will from a safe capsule for the driver in the event of a crash.
An autonomous car, partially
The R.S. 2027 will also have some autonomous modes, such as the driver surrendering control under safety car periods or while driving in the pit lane. During this period, the cars would depend on vehicle to vehicle communication to remain in order.
But beyond all these, the R.S. 2027 is a looker with a heavily stylised exterior. Check out the video below.