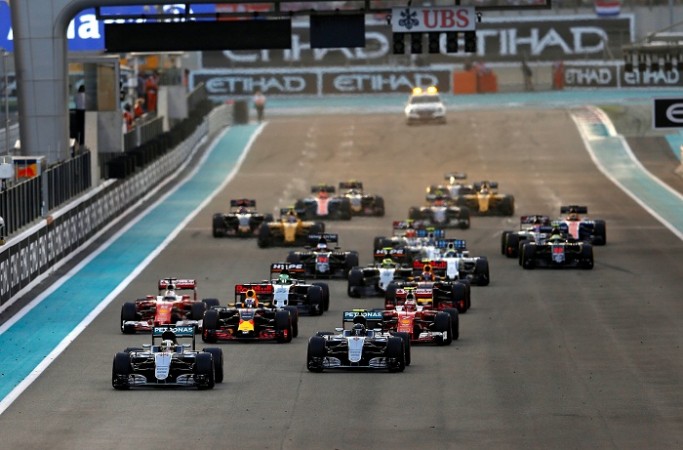 The start of the 2017 Formula One season is just four days away now with the Australian Grand Prix as always schedule to be the first race of the season. This season will see only ten teams competing as compared to 11 teams last season. MTR Manor went into administration during the start of the year and collapsed after failing to find any buyers.
Also read: Fernando Alonso expecting difficult Australian Grand Prix for McLaren
There were also a number of drivers who changed their teams -- most notably being Valtteri Bottas' move from Williams to Mercedes to take the place of Nico Rosberg, who retired at the end of last season. Felipe Massa, who retired at the end of last season, decided to make a return to the sport to take Bottas' place at Williams.
The 2016 European Formula 3 Championship winner, Lance Stroll, who was initially hired to take the place of retiring Massa, will partner the Brazilian.
Jenson Button decided to take a sabbatical from the sport and McLaren got in 2015 GP2 Series champion Stoffel Vandoorne to take his place. The other changes see Esteban Ocon moving to Force India taking the place of Nico Hulkenberg, who joined Renault.
Here is a detailed look at all the teams and drivers along with what to expect from each team ahead of the new season.
1. Mercedes: Lewis Hamilton and Valtteri Bottas
Mercedes have dominated the sport for the last three years and a lot of people expect that to continue this season despite the fact that Red Bull Racing and Ferrari have shown that they can match them for pace. Lewis Hamilton will be more determined than ever to regain his world champion title after losing to Rosberg last season.
The Brit, however, could face a lot of competition from the likes of Sebastian Vettel, Kimi Räikkönen and his own teammate Bottas. The Finn has repeatedly said that he will be challenging Hamilton for the title and the fact that Rosberg beat him last season proves that he can do that too.
2. Red Bull Racing: Daniel Ricciardo and Max Verstappen
Daniel Ricciardo and Max Verstappen are two of the most promising drivers in Formula One at the moment and while they might not be out and out title contenders for this season, you can expect them to win a few races in 2017. Ricciardo finished third in the constructors championship last season and after a strong showing in pre-season, he could cause a few upsets this season.
Verstappen is without doubt a future world champion. The Dutch driver became the youngest driver to win a race when he won the 2016 Spanish Grand Prix and there was a lot of hype surrounding him ahead of the start of this season. He will definitely be one driver to keep a close eye on this season.
3. Ferrari: Sebastian Vettel and Kimi Räikkönen
Ferrari have been nowhere near their best in the last few years, but they showed a lot of positive signs during pre-season testing and like Red Bull could pose a threat to Mercedes in the constructors championship this season. The two Ferrari drivers finished fourth and sixth in the drivers' championship last season and with a car strong enough to challenge Mercedes this season, this could be the start of something new for Ferrari and they look to get back to their old days of dominance.
4. Force India: Sergio Perez and Esteban Ocon
Force India have been improving with each season since they came into Formula One and Vijay Mallya said ahead of the start of this season that they would fight to get into the top three of the constructors championship this season. While that might be too much for them to achieve given how strong Mercedes, Ferrari and Red Bull looked during pre-season, one could expect the odd podium finish from Perez.
5. Williams: Felipe Massa and Lance Stroll
Williams have got two very different drivers this season in Massa and Stroll. Massa has been in Formula One since 2002 and has a lot of experience while his teammate Stroll, who will be youngest driver in the track, will be making his F1 debut this weekend. Williams have appointed a new chief technical officer Paddy Lowe, who was with Mercedes, and he has said that his new team has strengths over Mercedes.
6. McLaren: Stoffel Vandoorne and Fernando Alonso
McLaren's issues started way before the season started itself as they encountered regular engine problems during pre-season and completed the least number of laps during testing. Despite reports saying that they have managed to sort their engine issues out, Alonso feels they will have a tough start in Australia.
Along with two-time world champion Alonso, they have Belgium Vandoorne. He joined McLaren's young drivers program in 2013 and made his debut in 2016 when Alonso was deemed not fit to race. He became the first driver to score points on debut since Vettel at the 2007 United States Grand Prix.
7. Toro Rosso: Daniil Kvyat and Carlos Sainz Jr.
Toro Rosso currently possesses two of the brightest and most promising drivers in Formula One in Daniil Kvyat and Carlos Sainz Jr. They finished seventh in the constructors' championship and missed out on the elusive top-five dream.
Kvyat suffered a demotion from Red Bull in the middle of last season as Verstappen moved to Red Bull. But after a slow start, the Russian looked more collected come the end of the year, back to his former self. Also, the return of power units from Renault this season will give Sainz and Kvyat more of a chance to fight at the front.
8. Hass: Romain Grosjean and Kevin Magnussen
This will be Hass' second season in Formula One and they had a really good first season having finished eighth in the constructors' championship, which was beyond the expectations of most. Grosjean had some really good races finishing sixth in Australia and followed it up with a fifth-place finish in Bahrain.
Kevin Magnussen will have to prove himself this season though after a few disappointing years in Formula One. The Danish driver has proved himself in the junior series, but he will have to step up this season if he wants to keep his place in Formula One.
9. Renault: Nico Hulkenberg and Jolyon Palmer
This is Renault's second year back in the sport and with rumours that they have a really big budget; they should be able to have a much better season this time around after they managed to collect a total of only eight points last season. They signed Nico Hulkenberg for this who has a lot of experience with this being his seventh season in the sport.
His teammate Jolyon Palmer had a rather stressful start to life in Formula One, but to sum it up, he had a really decent first season. With a much better car this time around, you would expect him to improve on his points tally this season.
10. Sauber: Marcus Ericsson and Pascal Wehrlein
To be honest, not a lot is expected from Sauber this season too and after finishing tenth last season, not a lot of people expect them to improve this season. Out of the last 59 Formula One races, stretching back to the start of 2014, the Sauber F1 Team have scored points in just 10.
Marcus Ericsson's best performance was an eighth place finish in Australia 2015, whilst three 10th place finishes and a ninth are his results. He failed to score any point last season. Pascal Wehrlein, their new driver is now in his second season in Formula One and scored Manors' only point last season.