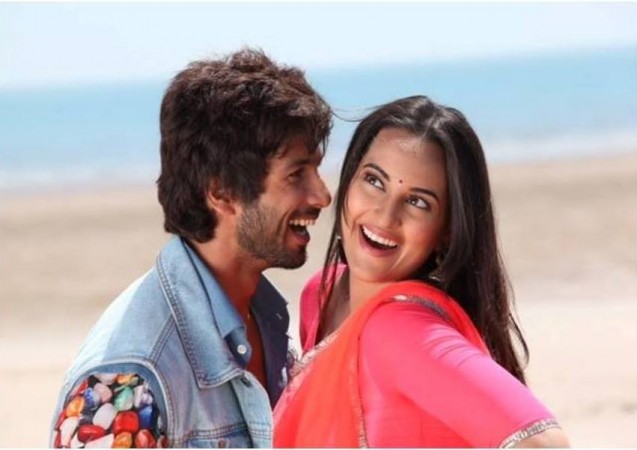 Despite negative reviews from critics, Bollywood's latest release "R... Rajkumar" has not slowed down its marvellous run at the box office during weekdays.
After earning outstanding collections on Monday, the film registered a good occupany on Tuesday. The success of the masala entertainer at the box office has turned out to be lucky for Shahid Kapoor and Sonakshi Sinha, as their previous films were disastrous.
The film had collected approximately ₹4.5 crore on Tuesday, taking its overall total to ₹41.74 crore. According to Bollywood Hungama, the total collections of the film till Monday stood at ₹37.54 crore.
The break-up of the film's collections is: opening weekend ₹30.59, Monday ₹6.65 crore and Tuesday ₹4.5 crore. With this "R... Rajkumar" has earned the production cost of around ₹40 crore.
The film should continue to earn well at the domestic box office as there is no competition from any big films. Also, in the second week no big films are schduled for release, which is indeed good news for Shahid and Sonakshi.
The action romantic flick should find audiences in theatres in its second week, especially single screens.
Meanwhile, Shahid who has worked with Prabhu Deva for the first time has revealed that it was not easy working under the choreographer-turned-director.
"This is my first action film and I am not nervous. I am really excited to see how the audience will react to this new hat that I have donned. I don't think I am intimidated or under any sort of pressure. The moment I entered the sets, Prabhu sir made me feel very comfortable. I did not feel out of place at all. The atmosphere on the sets was very easy and Prabhu sir knew exactly what he wanted from me and that made things easier. Dancing with him was an amazing experience. He has taught me a lot," Shahid told Deccan Herald.