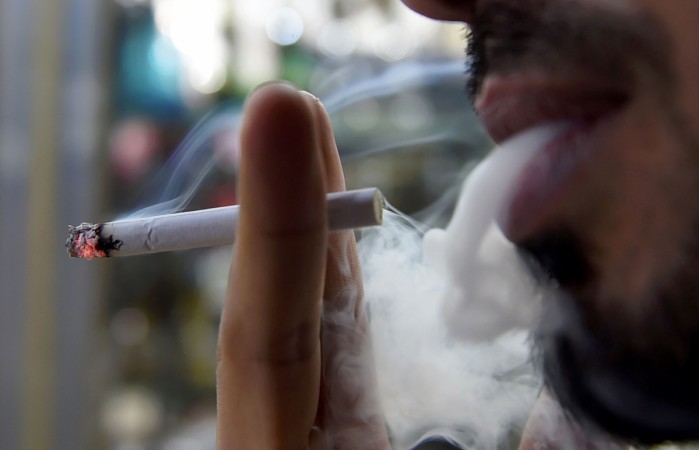 A firm in Japan's capital city Tokyo has come up with a new approach to persuade its workers to quit smoking. In an innovative move, the company is giving its non-smoking workers additional six days leave to compensate for the time that smokers take for cigarette breaks.
Marketing firm Piala Inc came up with the innovative plan in September after a non-smoking staff complained about working extra hours compared to colleagues, who took regular cigarette breaks.
"One of our non-smoking staff put a message in the company suggestion box earlier in the year saying that smoking breaks were causing problems," Hirotaka Matsushima, a spokesman for the company, told The Telegraph.
"Our CEO saw the comment and agreed, so we are giving non-smokers some extra time off to compensate," Matsushima added.
The staff complained saying that company's head office is on the 29th floor and if someone wants to smoke then they have to go the basement. They said every time someone had to smoke they would take at least 15 minutes of break.
"I hope to encourage employees to quit smoking through incentives rather than penalties or coercion," Takao Asuka, Piala Inc CEO, told Kyodo News.
After regulating the new rule, around 30 employees have taken the additional off, Matsushima said. Matsushima, a non-smoker, has also availed the additional off to go on a family vacation for a couple of days.
The six-day additional holiday rule has also encouraged four people of the company to quit smoking.
The World Health Organisation has said that around one in five people smokes in Japan.
To amend the problem, Japanese companies are increasing efforts to reduce the number of smokers in the country. In June, Lawson Inc, an operator of 24-hour convenience stores, had banned smoking at its offices. The ban was introduced to reduce the ratio of smokers by around 10 percent in fiscal 2018 compared to 33 percent in fiscal 2016, The Japan Times reported.