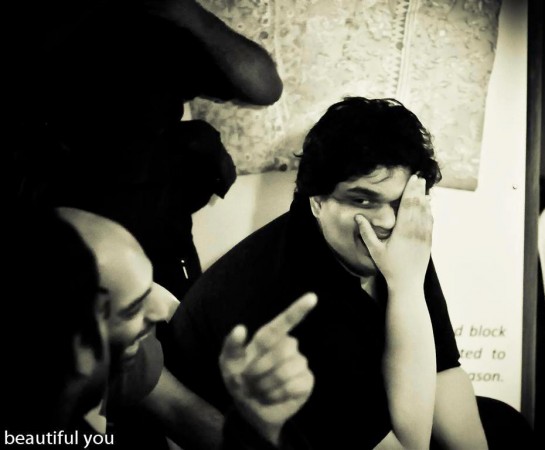 Filmmaker Ram Gopal Varma (RGV) ‏joined the group of celebs who supported AIB stand-up comedian Tanmay Bhat's controversial spoof video on Lata Mangeshkar and Sachin Tendulkar.
Tanmay Bhat courted a controversy by releasing a funny video on Lata and Sachin. He has been blasted by people from different walks of life and a few groups, including the MNS (Maharashtra Navnirman Sena), registered complaints against the stand-up comedian for making jokes on the legends in the video. Many celebs from film, politics, sports and others industries condemned his act.
However, some celebs and media houses stood by Tanmay Bhat and defended his act as freedom of speech. Bollywood actress Sonam Kapoor and well-known novelist Chetan Bhagat were among them and they expressed support on their Twitter handles and got trolled by their followers.
Ram Gopal Varma also took to his Twitter account to question the haters of Tanmay Bhat. In a series of tweets, the Veerappan director said AIB is known for their vulgar humour, which is very popular around world today. The freedom of speech is an important part of democracy and questioning it is a feudal mindset.
The director tweeted: "AIB spoof on Lataji is in very bad taste but isn't AIB about that only? How they screw great institutions like Marriage,families,people etc. Blaming AIB for spoof on Lataji is like blaming a monkey about a monkey for being a monkey. True sense of humour is ability 2 laugh at anyone. As long as one accepts a spoof as acceptable no one including political leaders or celebrities or even Gandhiji can be beyond. Below the belt digs of AIB by their very nature are the driving forces of spoofs and satires across the whole world of today's humour."
He questioned: "Is Problem with AIB about making fun of anyone or is it limited to only Lataji..if so what are the qualifications for being exempted? In context of exemptions from AIB insults should qualification be age, looks, talent or?"
Ram Gopal Varma continued: "If age is the point shouldn't presidential nominee Donald Trump be spared too ..maybe he can't sing but I hear he does lots of other things. Though I love Ashaji's singing better I respect Lataji as much as anybody else but more than both of them I love free speech. If people's free speech has to be controlled then what's the meaning of free speech?"
The filmmaker concluded: "Democracy is about having the freedom not to like what someone said but it's also about fighting for his or her right to say it..Ayn Rand. Tanmay's AIB is a mirror to hypocritical multiple standards of a degenerate feudal mindset which masquerades as a free speech democracy. Any society which can't take a joke on it's own various elements is a sure sign of its internally plagued diseases of a fascist mind set."