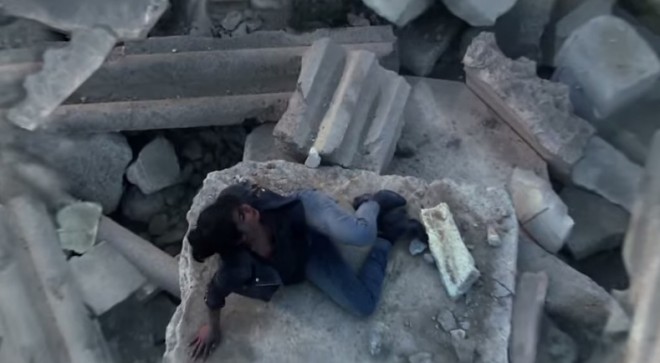 ABC has released a trailer of the upcoming thriller show "Quantico", which centres on FBI Agent Alex Parrish, portrayed by Bollywood star Priyanka Chopra.
Parrish is among the group of FBI recruits with mysterious pasts, training at the FBI Quantico Base in Virginia. However, things go awry for her, after a terrorist attack disrupts the base and authorities blame our hero to be the mastermind behind "the biggest terrorist attack on New York City since 9/11".
The trailer of 'Quantico' is everything a trailer needs to be: it sets the premise, introduces central characters and ends with million dollar questions like "who did it", "why is Alex being targeted" and "who should I like that will not potentially be a villain"? The trailer also manages to hold the momentum throughout, and keep the viewers at the edge of their seat till the end.
"Quantico" trailer has been met with positive responses from critics and fans alike.
Ben Travers of Indie Wire describes the trailer: "The story reminds me a little of "Homeland," but the cast doesn't seem comparable. Still, there's lots of good energy, and the premise is clearly laid out (which is harder than it seems). I really hope her sex buddy doesn't turn out to be the bomber, though." Meanwhile Liza Shannon Miller hopes the episodes are worthy of doing justice to the sneak peek: "Definitely a compelling trailer. Hopefully there's enough story to the premise to sustain it."
Lenny Lein commented on the YouTube trailer: "I was pretty excited about this when I saw the casting, but seeing the actual trailer? I have no words how excited I am. Just wow. Can not wait!"
Many are also excited to see an Indian actor playing the central role in an American TV show, and hopes are that the show will end the propagation of stereotypes. Azra BH: "Its gonna be cool to see another brown person on American TV in a freakin LEAD role! Let's all ignore Raj from the Big Bang Theory because dude is a walking stereotype and focus on PC :)"
On 7 May, "Quantico" was picked by ABC as part of the 2015-16 television season. Dougray Scott, Jake McLaughlin, Aunjanue Ellis, Yasmine Al Masri, Johanna Braddy, Tate Ellington and Grahaam Rogers are the other main characters who will appear in the show.