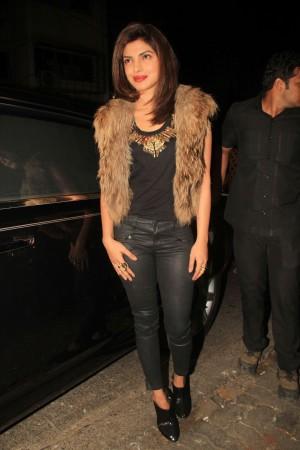 Bollywood actress Priyanka Chopra, who signed a one-year deal with ABC TV Network last year, will be making her American TV debut with a role in ABC drama pilot "Quantico".
Chopra will be seen playing the role of an FBI trainee named Alex Weaver in the show.
"Quantico" is a story of young FBI recruits, each of whom has specific reasons for joining the agency and fights all odds during training at the "Quantico" base in Virginia.
Chopra will be seen playing an intelligent trainee whose past haunts her after she arrives at Quantico, reported Deadline.com.
"Quantico" is produced by Mark Gordon, Nick Pepper and Josh Safran.
The 32-year-old actress is probably the first Indian actor to have been offered a role to play an important character on ABC, according to a source close to her.
ABC TV Network has made some popular shows such as "Castle" and "Modern Family" and Chopra is quite excited and honoured with the association.
"I am honoured and excited to have inked this deal with ABC. The fact that the network will be developing customised TV content, specifically with me in mind, is amazing. I've been a long-time fan of ABC shows, and an admirer of how the network has changed the landscape of TV through the diversity of their lead characters. To follow in the footsteps of game-changers like SofiaVergara, Kerry Washington and Eva Longoria is a matter of pride for me. I am looking forward to this endeavour." Chopra had earlier told Hindustan Times.
There were reports that necessary steps have been taken so that the former Miss World's Bollywood commitments don't overlap with the Hollywood show.