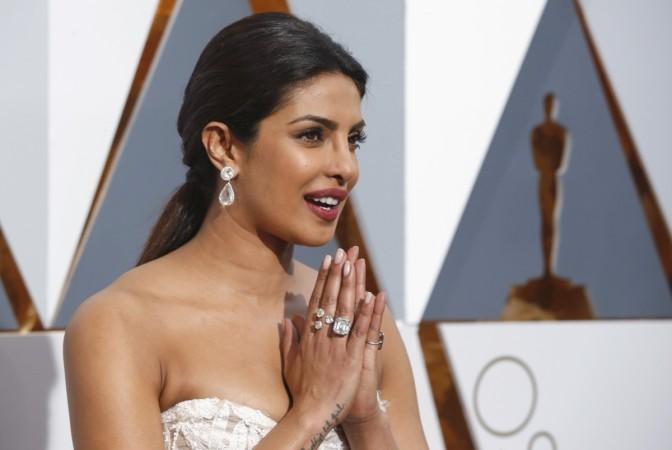 Former Miss World and actress Priyanka Chopra, who made a mark internationally with her show Quantico, wants to be the "next bond" girl. Chopra recently appeared on the popular television show Good Morning America and talked about playing the role of fictional British Secret Service agent James Bond a.k.a. 007.
Chopra appeared on the chat show in a zip-back black top and teal skirt. Co-star Blair Underwood accompanied the actress on the show that was presented by retired American footballer, Michael Strahan.
During the chat show, Chopra was asked if she would like to be the next bond girl, to which she replied, "I would like to be the 'next Bond' and it would be really cool to have a 'female Bond' this time around."
She also revealed that despite working in over 50 films, she had never auditioned before Quantico.
"I ended up being Miss World in 2000, so people kind of knew who I was and cast in movies because it made sense and then I ended doing a lot of them because I guess I was decent at my job. But when I picked Quantico as a script they (the makers) had to meet me and I had to meet them and I had to do a reading," said Priyanka.
"I remember going to a bathroom before... But first of all I walked in wearing skirt and heels for the role of Alex Parrish? I don't even know what was I thinking?" she said.
Chopra appeared on the chat show to promote the second season of Quantico. The second season of Quantico premiered on September 25 in the US and on Monday in India.