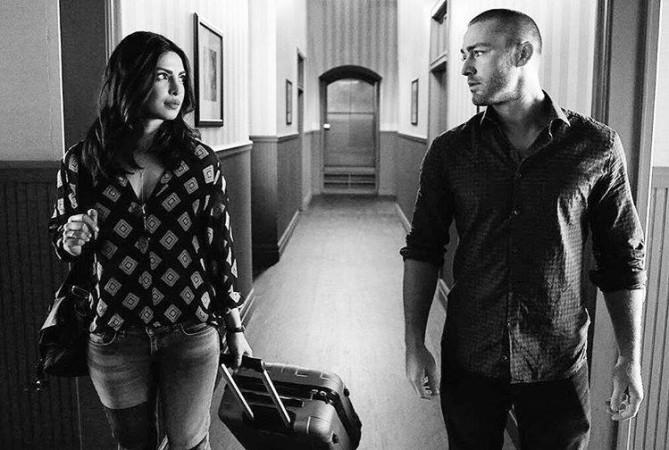 Season 2 of "Quantico" is just a couple of weeks away, and fans are all excited to see how Alex (Priyanka Chopra) will fare in her new job as a CIA agent. As we know, Alex can't help but unearth wrongdoings and fix problems, so this time around as well we will see her smack in the middle of a conspiracy.
Last season, we saw Alex battling to prove her innocence in the midst of a bomb threat in New York City all by herself. Later, she found a handful of friends who were willing to trust her. They were all her friends and mentors who knew her from the time she was a trainee at Quantico, but this time around she might find herself completely alone.
"The CIA is clandestine, so it's all about deceit, evasiveness, and lying, but Alex is all about the truth, finding the truth, and being good," Chopra told Entertainment Weekly. "She's suddenly outside of her comfort zone." She laughs. "I don't know how Alex is going to do it. I'm nervous for her!"
Also Read: Priyanka Chopra becomes judge for 'Project Runway'
Season 2's equivalent to Quantico is the Farm and a lot of the story will take place there, although time jump will be a major part this time around as well. In CIA, Alex is investigating the dark world of espionage and it is going to be a lot harder and intense than finding a terrorist among the people she trusted and loved, if that is even possible.
However, it is not all about deception and terrorism, because there is romance in the air. The show's creator Joshua Safran teases, "There is a couple together in the premiere, but it is not Caleb and Shelby."
Safran could have meant that there is a couple other than Caleb (Graham Rogers) and Shelby (Johanna Braddy) or that the former flames broke up and are no longer a couple, but it is certain that Alex and Ryan (Jack McLaughlin) are still together. In the promo for the season, it even looks like there may be an engagement to look forward to this season.
Season 2 episode 1 of "Quantico" titled "Kudove" will be premiered by ABC at 10 p.m. (EST) on Sunday, Sept. 25.