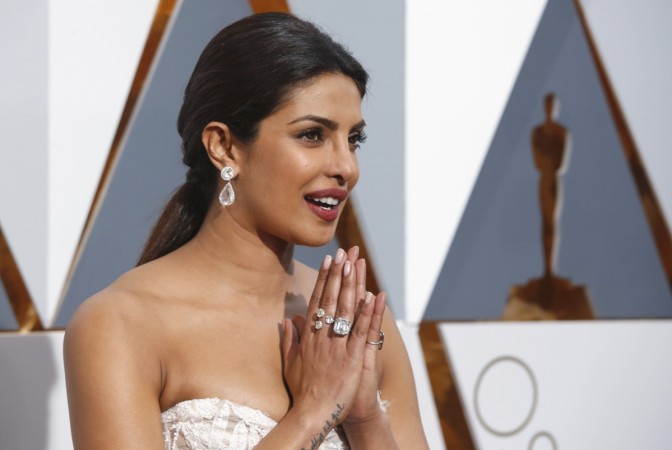 The ongoing television season has just begun and it is already very exciting. With the return of popular shows after a long break, fans have been excited for September to arrive. This time around though, there is all the more reason to get thrilled as many popular celebrities are planning on making guest appearances in quite a few TV shows.
Check out some of the amazing guest stars you can spot in your favourite series in the coming months.
Mariah Carey in "Empire"
Cookie will enjoy the presence of a strong powerful woman whose pipes are off the charts in Season 3 of "Empire." Mariah Carey is expected to have a very memorable role in the show that will not only showcase her singing prowess but also her acting. Don't forget to catch her when "Empire" Season 3 premieres on Wednesday, Sept. 21, via FOX. In India you can watch the show on Star World and Star World HD.
Nathan Fillion in "Modern Family"
There is good news for all "Castle" fans, because you can see the funny side of Nathan Filion yet again in the half-hour comedy "Modern Family." This hilarious show will see Fillion in the role of Rainor Shine, a weather man. In case you missed the pun, his name is pronounced as rain or shine. He is expected to have close association with the Dunphy family in the upcoming Season 8 of "Modern Family," which will premiere on Wednesday, Sept. 21, via ABC. In celebration of the Primetime Emmy Awards 2016, Star World and Star World HD will air the show in India on Sept. 19 from 9 a.m. (IST) to 8 p.m. (IST).
Dean Norris in "The Big Bang Theory"
Miss seeing Hank Schrader on "Breaking Bad?" Well, it's not a similar role, but fans will get to see Dean Norris showcase his comedic side in the upcoming Season 10 of "The Big Bang Theory." He will, however, play a tough guy named Captain William, who is interested in acquiring Howard (Simon Helberg) and Leonard's (Johnny Galecki) quantum gyroscope to use for military purposes. Watch him when "The Big Bang Theory" returns on Monday, Sept. 19, via CBS. In India, the show will be aired on Zee Café India.
Grey Damon as "The Flash"
Tom Felton, better known as Draco Malfoy is not the only new star joining "The Flash" in Season 3. "The Nine Lives of Chloe King" star Grey Damon is also joining the superhero show, and he certainly has a cool superpower to match up to Barry Allen (Grant Gustin) as well. Playing the role of Mirror Master, a metahuman criminal who has the power to travel between any reflective surfaces, Damon's character will be one to watch out for. You can catch Season 3 of "The Flash," when it premieres via the CW on Tuesday, Oct. 4. Colors Infinity will bring the show to Indian TV screens.
Priyanka Chopra in "Project Runway"
This former Miss World has made every Indian proud, having conquered Hollywood with her movie, TV and music career. Now, Priyanka Chopra is heading to slay the fashion world by critiquing the designers participating in "Project Runway." The show hosted by supermodel Heidi Klum will see the fashionista offering her friendly advice and constructive criticisms to the up-and-coming designers. The Lifetime show which will premiere Season 15 on Thursday, Sept. 15, will be brought to India by TLC.