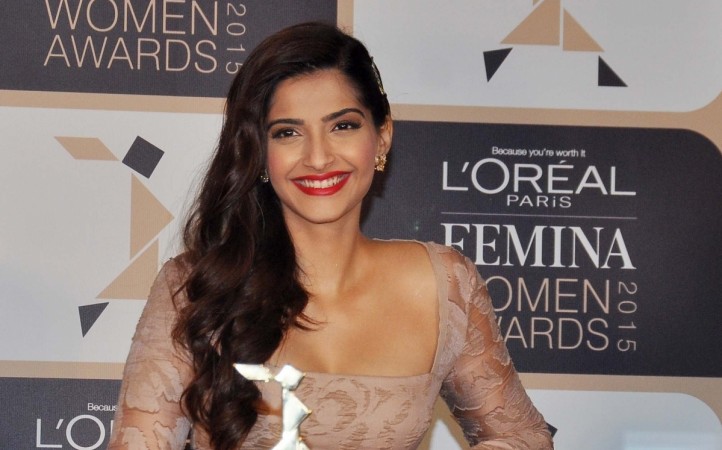 Nawazuddin Siddiqui-starrer "Raman Raghav 2.0" has already created a lot of buzz and now a new song from the film is taking over Bollywood. The new track "Qatl-e-Aam," which is said to be a trippy song, has impressed several celebrities, including Sonam Kapoor.
The electrifying track "Qatl-e-Aam" is a perfect blend of ghazal and hard trance. The song from Anurag Kashyap's directorial film is packed with a hard hitting music composed by Ram Sampath, while his wife singer Sona Mohapatra has lent her voice.
The lyrics of the song describes the situation about the chemistry between the lead actors of the film, Vicky Kaushal and Sobhita Dhulipala perfectly. The song has already become a rage at the parties and now "Neerja" actress Sonam is enjoying the beat.
The "Neerja" actress shared the video link on her Twitter handle called this new track a "crazy" song. "I love this new crazy @sonamohapatra song. Trance meets Ghazal! Heard Qatl-E-Aam yet?," she tweeted.
"Raman Raghav 2.0" is a psychological thriller drama directed by Anurag and co-produced by Reliance Entertainment and Phantom production. The film will be released in theatres on June 24.
Meanwhile, the makers also released interesting comic strips of "Raman Raghav 2.0" featuring Nawazuddin. The comic strip is all about the serial killer Raman and how he finds his next victim. A week before the film's release, the makers unveiled the comic strips, which will give you an insight of the serial killer Raman's world.
Check out the comic strips photos here.