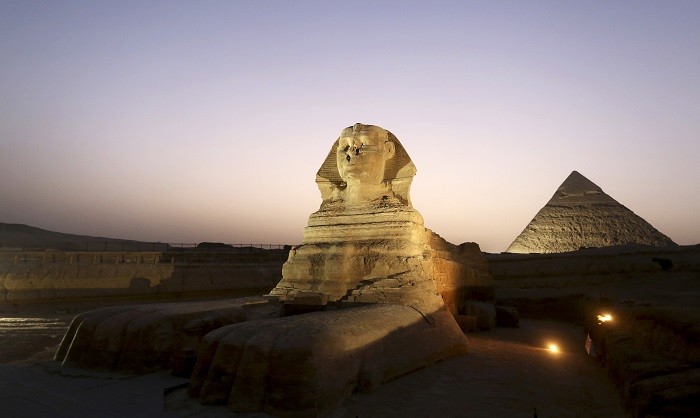 A fatwa from a Qatari-owned online portal that called for the destruction of the historic Egyptian pyramids and the sphinx, terming the monuments as "unIslamic", went viral on social media this week and was widely reported by the Egyptian media as well.
The religious order was issued by Islam Web and was later picked up by many independent and mainstream Egyptian news outlets, including Youm 7 and al-Fagr, noted A-Arabiya newspaper. According to the fatwa, destroying the historic monuments is the "religious duty" of all Egyptians.
While Egyptian news outlets organised prime-time talk shows to discuss the fatwa, they failed to notice that it was first issued three years ago in December 2012.
Referring to the Egyptian monuments as "idols", thus implying that worship of idols is prohibited in Islam, the fatwa said: "The demolition of the pyramids and the sphinx is a religious duty." The fatwa was reportedly posted on the website in response to a visitor's question.
"(The destruction of) monuments is a duty by Sharia (Islamic) law, as many texts have stipulated," the fatwa further read as translated by al-Arabiya.
"Texts on this issue are many and well-known but (implementing) them is restrained to one's ability... And so, if it's not possible to destroy the pyramids and the Sphinx as a result of the presence of an authority preventing that, Muslims would not be committing a sin."
However, it has been learnt that last month the fatwa was reportedly removed from the site and was retracted some time after the Islamic State (Isis) militants burned the Jordanian pilot, Moaz Al-Kasasbeh, alive.