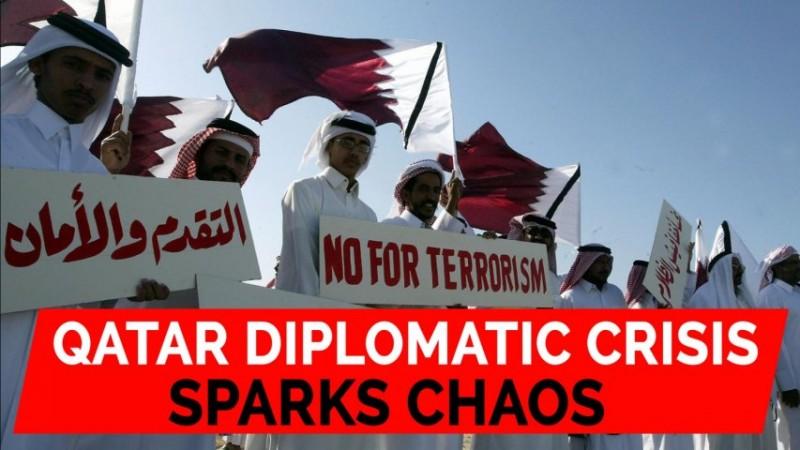 The isolation of Qatar by a number of Arab countries on charges of supporting terrorism has begun to show effects on many African countries as well.
According to The New Arab, a Gulf minister tried to bribe no less than the president of Somalia Mohamed Abdullahi Mohamed Farmaajo with a whopping $80 million to join the camp which has boycotted Qatar. It was reported that the minister had even tried to put pressure on Farmaajo through another African country although Somalia refused to oblige.
This enraged the anti-Qatar camp so much that the UAE even went to the extent of expelling the Somalian competitor from Dubai Quran competition though he was among the favourites to win the title.
Africa, which generally doesn't make headlines often, has been hit by Qatar crisis
Somalia, which stood by its ideals despite being a very poor country, is not the only one to have been hit by the Qatar crisis. The African continent, which doesn't make the headlines that often for reasons that are diplomatic, has been engulfed by the latest row over Qatar and there is a deeply polarised feeling on how Doha should be dealt with.
Senegal was the first country to recall its ambassador from Doha and it was soon followed by Chad, Mauritania and Niger. More Muslim-majority African countries severed ties with Qatar and threw their weights behind the Arab countries that chose to isolate the tiny, oil and natural gas-rich country. Among the countries that made the first move against Qatar were also two African countries: Egypt and Libya.
However, like Somalia which chose to swim against the tide, Sudan also called for a dialogue instead of a confrontation.
According to an expert on West Asia and Africa in Germany, the Muslim-majority countries feel the time has come to take a decision for or against Qatar though the choice is certainly going to affect the countries of Africa.
Sudan, Somalia have key ties with Qatar
Sudan, for example, has a stake for Qatar plays an instrumental role behind Sudan's Darfur mediation. A number of countries in Africa are not in favour of taking a strong stand against Qatar since they have good ties with that country which is ambitious to play a bigger role in world affairs. The dilemma for countries like Sudan is that it is also a part of the Saudi-led coalition in Yemen.
Somalian authorities have sought to take a neutral position, refusing to end ties with either Riyadh or Doha. They have rubbished charges that the Saudis were suspending aid worth $50 million to put pressure on Mogadishu to scrap all ties with Qatar, said a report in Deutsche Welle. For Somalia, each of the Gulf nations is important for its own economic interests and siding with one or the other camp in the rift could seriously harm its own possibilities.
But it will be difficult to resist Saudis, a regional powerhouse
Somalia's decision to stay neutral could still not convince the Saudis. Last year, Riyadh had pledged the Somalians $50 million the day Mogadishu had severed ties with Tehran, a major adversary of the Saudis in West Asia, saying it had meddled in its affairs, and also expelled its diplomats. So if Somalia could alienate Iran, why not Qatar? But it is easier said than done because the Horn of Africa nation has a key relationship with Qatar which has played a significant role in mediating local disputes.
It will be interesting to see how Somalia and Sudan deal with the situation in the days to come.