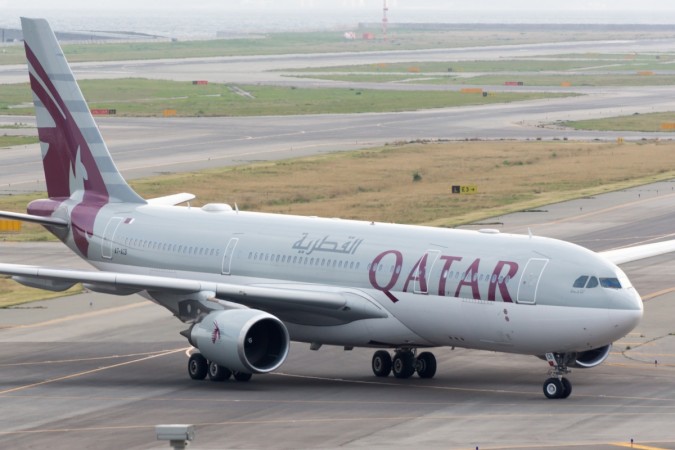 Doha-based Qatar Airways Wednesday has been interested in acquiring a stake in India's most profitable carrier, IndiGo Airline, for a long time. Akbar Al Baker, CEO of Qatar Airways, said his airline could not invest in IndiGo's IPO (Initial Public Offering) owing to the Indian government regulations.
On the sidelines of the ongoing India Aviation 2016, an international exhibition and conference organised by the Ministry of Civil Aviation, Baker was quoted as saying by Mint his airline could not directly invest in IndiGo's IPO due to time constraints.
"We had to do it with our parent company, and our parent organisation, which is our sovereign fund, and to do that, we needed more time and the time was too short for us to move on this, [sic]" Baker was quoted as saying by the publication.
Over the last few years, Qatar airways has reportedly been in talks with various Indian carriers such as Kingfisher Airlines, SpiceJet and GoAir. However Baker rebuffed the rumours Wednesday.
Baker had said in May 2013 the gulf airliner was in talks with IndiGo, which is run by InterGlobe Aviation, for a code-sharing agreement. This would allow IndiGo and Qatar Airways to sell tickets on each other's flights. IndiGo had denied holding any such talk, Mint reports.
According to reports, Baker had said in January 2015 his airline was still intended in buying equity in IndiGo if the airline offered 49 percent.
"If they are interested, Qatar Airways will be very interested," he had added.
On the other hand, Qatar Airways reportedly said it was treated "unfairly" by Indian authorities as opposed to other gulf airlines. He also criticised the government's proposal to auction bilaterals and said the move was unrealistic, Moneycontrol reports.
"Qatar is unfairly treated by Indian authorities. Qatar government raised unfair treatment issue with Indian government many times. There is never a balance in air traffic rights, [sic]" Baker told Moneycontrol.