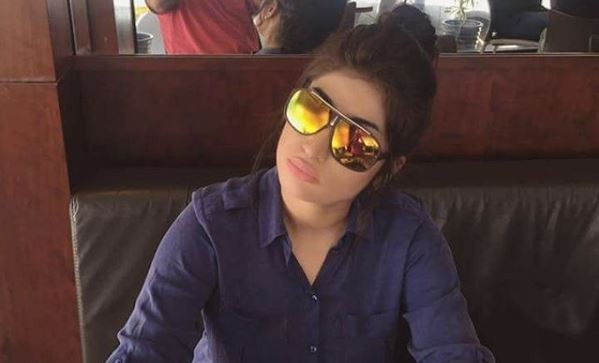 Mufti Abdul Qavi, the Pakistani religious scholar is expected to join the probe into the murder of the controversial Pakistani model and actress, Qandeel Baloch. His name has been associated with the social media star ever since their video was leaked and went viral on social media.
Qandeel was killed on Saturday by her drug-addict brother Mohammed Waseem, who has since been apprehended and has confessed to the crime. He has claimed that he first drugged her and then strangulated her. He also said he killed her because she had brought disrepute to the Baloch name, and because of the scandal concerning Mufti Qavi.
Depending on who one asked in Pakistan, Qandeel had been reviled or ridiculed for her bold views. Therefore, when a video of her with Mufti Qavi, a respected Muslim scholar, surfaced online, it created quite a bit of uproar. It also ended up costing the cleric his position in the Ruet-e-Hilal Committee, which determines the sighting of the Eid moon in Pakistan.
"We have decided to include Mufti Abdul Qavi in the murder investigation," CPO Azhar Ikram, the Multan police chief, was quoted as saying by Geo News. Qandeel, whose real name was Fauzia Azeem, was originally a resident of Der Gazi Khan in central Pakistan, but had shifted to Multan, where she was killed.
The CPO also said: "The scope of the investigation has been widened. The victim's brother will also be investigated. We are waiting for the forensic reports. As per our initial investigation, 'honour' is the motive of murder."
Meanwhile, it has emerged that Qandeel had been looking to get Indian citizenship, amid rumours that she could be one of the contestants in the latest edition of the reality show, Bigg Boss. Hosted by Salman Khan, Bigg Boss 10 is expected to start airing in mid-October.
Qandeel, who had earlier this year tweeted on the issue and even tagged Prime Minister Narendra Modi in the post, had said just days before her death: "In Pakistan, people are not ready to accept me. It would be much easier for me to work in India."
Watch the video of Mufti Qavi and Qandeel Baloch here: