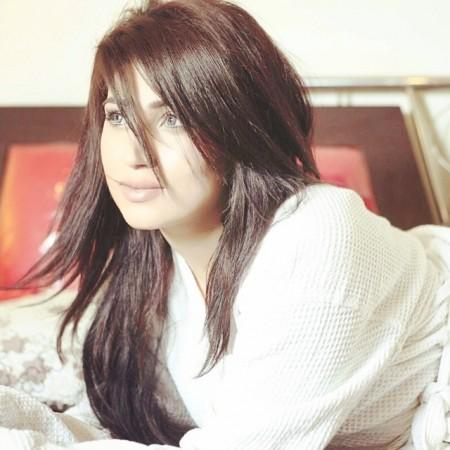 Pakistani and Bollywood celebrities took to Twitter to express shock over the death of Pakistani model Qandeel Baloch, who was allegedly killed by her brother.
Qandeel, who was known for posting bold statements and also uploading videos and photos, was strangled to death on Saturday at her residence in Multan, Pakistan. Her death has come as a shock to several Indian and Pakistani celebrities, who took to Twitter to call her murder a horrible act.
Oscar-winning Pakistani filmmaker Sharmeen Obaid, Bollywood actress Richa Chadha, Sufi singer Fifi Haroon, Pakistani actress Meesha Shafi and others condoled the death of Qandeel on Twitter.
Here is what celebs have to say:
Pakistani actress Mishi Khan: So sad to hear about Qandeel Baloch. Human life is precious & no one has the right to take it except God. Condolences #QandeelBaloch
Pakistani fashion choreographer Frieha Altaf: Spoke to Qandeel Balouch last night! she was so sweet and excited and ALIVE! This is horrible.When does this stop!
Pakistani Sufi singer Fifi Haroon: I go to sleep watching a coup unfold in Turkey. I wake up to #QandeelBaloch's murder by her brother. Not sure what the world is coming to
Pakistani actress Meesha Shafi: There are far too many people who only know how to respond with violence here. #StatingTheObvious #QandeelBaloch #honorkilling Have you ever heard of a sister murder her brother over his beghairati? No? Thought so. Not about honor, but patriarchy! #qandeelbaloch
Pakistani filmmaker Sharmeen Obaid-Chinoy: #QandeelBaloch killed in an #honorkilling- how many women have to die before we pass the Anti Honor Killing Bill?
Bollywood actress Richa Chadha: As foetuses girls die at the hands of fathers, for honour they die at the hands of brothers,as wives they die for dowry #QandeelBaloch
Indian comedian Sorabh Pant: Qandeel Baloch killed by her brother. Over the family's honor. I'm sure the family's honor is now saved by having a murderer in the house.
Bollywood film producer Tanuj Garg: Regardless of what #QandeelBaloch was or did, no one deserves such a barbaric death, and not at the hands of one's own brother. #epicfail "Honor killing" of hate-mongering clerics & fanatics would do a whole lot of good than that of #QandeelBaloch .
English actor and rapper Riz Ahmed: Sad & outraged re Qandeel Baloch murder. No 'honour' in this.She was fearless.We sampled her for @SwetShopBoys – RIP