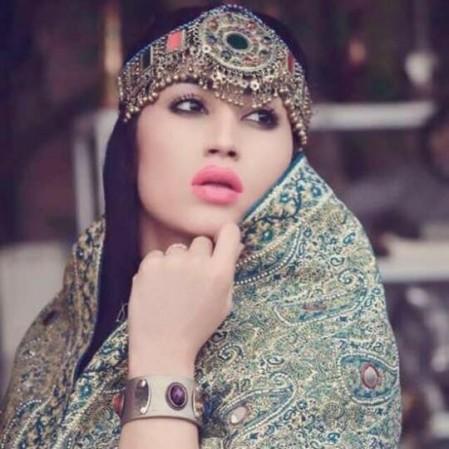 This Saturday, July 16, will mark the first death anniversary of Pakistan's Kim Kardashian, Qandeel Baloch, whose death sparked a debate in a socially conservative Pakistan. Last year, Qandeel became a victim of honour killing after her brother shot her dead in Multan, Pakistan, for posting nude selfies on social media.
Now, a year after her death, filmmaker Saad Khan is sharing stories from her life that were shared by the people who knew her. The stories are shared on a Facebook page Qandeel Ki Kahani.
"The press chooses to highlight things that sell, they like to portray working-class women in a certain way and even working-class men as savages. They just never focused on humanising her. These stories that we're telling, they come from the same people that were hounded by the media after her death but these questions were never asked, these memories were never shared," Khan told Dwan Images.
So here are 7 heartwarming stories that were shared on the Facebook page.
Her sister on why is Qandeel a Baloch
"I called her Fauzia. She changed her name to Qandeel Baloch after she joined the media. When I met her two years ago, I asked her why she had changed her name to Qandeel. She said that she changed her name because the people she worked with didn't know she was a single woman working alone, that she didn't have any support from her family. She would say that people don't know that I am actually alone… that only my parents are with me. That the rest of my relatives are not with me. They don't know that. But if she told them her name was Qandeel Baloch, they'd assume she was a Baloch girl. This would make them think twice before saying anything to her, they'd be scared of saying anything to her if they thought she belonged to the Baloch family."
When Qandeel got lost
"Qandeel used to play with dolls. One day she was playing with her cousins and told them 'Tomorrow I am going to my grandmother's house. That's where I will get beautiful clothes for the dolls, and the clothes will be more beautiful than the ones you have. Our grandmother was a seamstress.
Next day after school she went to the bus station and got on a wagon [bus]. She was studying in Class 4, so she was probably 12 or 13.
The wagon made a stop at the station in Multan, that's where she got off. She didn't know where she was. She was so young that she started crying. There was a shopkeeper sitting nearby watching her. He approached her, showed her some love, and asked her 'Where do you want to go, child? Where are you from?," her sister said.
When Abdul Sattar Edhi brought a lost Qandeel home
"One day, at night it had rained heavily. Abdul Sattar Edhi – you have heard of him, right? – he brought Qandeel back.
We were all sitting around a fire inside, worried. That's when he called out. He told us he had asked her [Fauzia] how she would get back home. She told him to take her to the village, from where she'd tell him the rest of the way. A wagon took them to Shah Sadar Din stop. They got off there. She told Abdul Sattar Edhi, 'Now that you've got me here, I'll take you to my house.' She called out to us from outside," her sister shared.
Abdul Sattar Edhi and Qandeel died a week apart
Abdul Sattar Edhi died on July 8, 2016, in Karachi, while Qandeel died on July 16.
"Edhi Saab and Qandeel passed away in 2016, a week apart. Qandeel's body was transported by Edhi Saab's ambulance team," her sister added.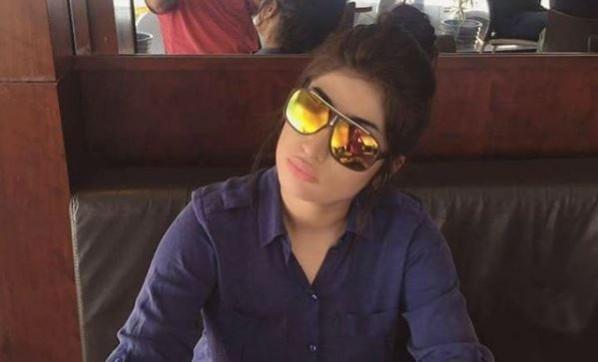 Her mother Anwar Biwi about Qandeel growing up in Shah Sadar Din
"It's not enough no matter how much you talk about her. There are so many stories. This is where her bed was. She took good care of me."
"Here was placed the TV. Her books used to be on the TV table. Here used to be the electricity board. Everything was here. Her pillows, her bed, everything used to be here. We used to make food in this room too, morning and evening. All of us were living in this one room."
"She'd remain busy in her studies. She was the school monitor. Class monitor. The teacher[s] wouldn't bother her. They'd say, "Fauzia is very clean. She comes in wearing a well-ironed uniform every day. Her shoes are clean. Her socks all clean. Jacket's clean. Her gloves clean. Nothing is untidy."
Qandeel's dance battle
"She loved dancing. She liked singing. She'd tell us her voice is really good, that she'd become a singer. She'd be watching TV and she'd say, 'I'll make something out of myself. I'll do something.' 'I'll act, I'll sing.' 'I'll do everything.' 'you'll see.'We [brothers and sisters] would laugh and say, 'Azeem Baray's daughter will do work in acting?' She'd say 'Yes, I'll do it and show you all.'
"[Many years ago] at my brother's wedding in Multan there were girls from the city. When it was time for the dance [battle]… my nephew told them, 'My aunt [Fauzia] might be a villager, but she'll win against you city girls.' So they were surprised. Asked him if he thought a village girl could compete with the city girls. He said she would. So they made a bet," her sister said.
Qandeel sister's last meeting
"Two years ago - not this Ramzan, but the one before - Qandeel asked me to come see her. So I went for a week. Since then I haven't heard her voice, I haven't seen her.
"She had changed. Before, she was like us. She lived like us. We felt she had grown more beautiful, we liked how she looked."
"In the evening she'd call the rickshaw wala and take my son and my niece to the park. She'd tell me to come along but I'd say no, I feel scared, I won't go outside in the evening. She said, ' I'm with you. Qandeel Baloch is with you. Nothing will happen. You don't need to worry,'" her sister said.
Check out the FACEBOOK page here.