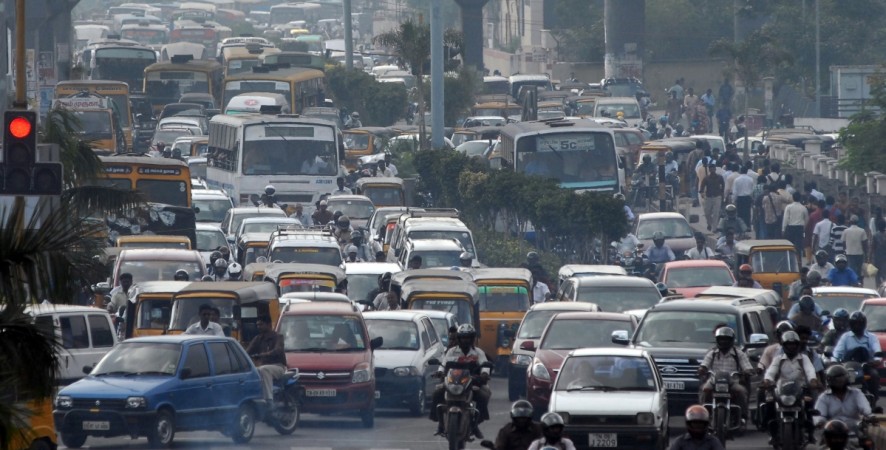 Maruti Suzuki India Ltd. (MSIL), Tata Motors, Hero Motocorp, TVS Motor Co. and Royal Enfield-maker Eicher Motors Ltd. (EML) are among the companies in the automobile sector that are likely to post strong growth in net profit aided by revenue growth, according to Kotak Institutional Equities (KIE).
In a sector-wise analysis of September quarter (Q2) results of companies in different sectors, the brokerage said the automobile sector is likely to see net profit rise 35 percent on a year-on-year YoY) basis, helped by a 11 percent revenue growth, YoY.
However, the bottomline is expected to grow at a slower clip — 20.4 percent — as sales are likely to witness 5.1 percent increase, KIE said in its note.
Within the automobile space, some companies could put up a good show. "We expect a strong quarter particularly from Eicher Motors, Hero Motocorp, Maruti Suzuki, Tata Motors and TVS Motors," KIE said.
Maruti Suzuki India
The second quarter performance was mixed for India's largest car maker. It sold 7.05 lakh units in domestic sales, marking a growth of 12.1 percent over 6.29 lakh cars sold in the corresponding period last year. Exports were disappointing, declining 6.3 percent to 61,543 cars from 65,701 units shipped out of the country in the year-ago period.
Maruti Suzuki India Limited (MSIL) sold 1.49 lakh cars in September 2016, marking a growth of 31 percent in overall volume sales from 1.14 lakh units sold during the month last year. Exports grew 54 percent to 11,822 units as against 7,676 cars sold in September 2015.
Over a three-month period, the share price of MSIL has appreciated 36.25 percent, based on the closing price of Rs 4,170.25 on July 4 and the trading price of Rs 5,682.65 at around 12.55 pm on the BSE on Tuesday. On Friday, the stock was trading at Rs. 5,681 at around 3.21 p.m.
Tata Motors
Tata Motors posted a growth of 8 percent in total sales at 48,648 units as against 45,215 units in the same month last year. The stock closed 2.49 percent higher at Rs. 565 on Friday. In the past one year, the scrip has appreciated 65.5 percent — from Rs. 341.20 on October 7, 2015 to Friday's closing price.
Hero Motocorp
The company sold 6.75 lakh two-wheelers last month, 11 percent more in comparison to 6.07 lakh units it sold in September 2015. During the quarter ended September 2016, the company's sales rose to 18.22 two-wheelers from 15.74 units Hero Motocorp sold during the corresponding quarter last year.
The share price of the company closed at Rs. 3,468.25 on Friday on the BSE. In the past 12 months, the stock has appreciated 36.5 percent — from Rs. 2,539.60 on Oct. 7, 2015 to Friday's closing price.