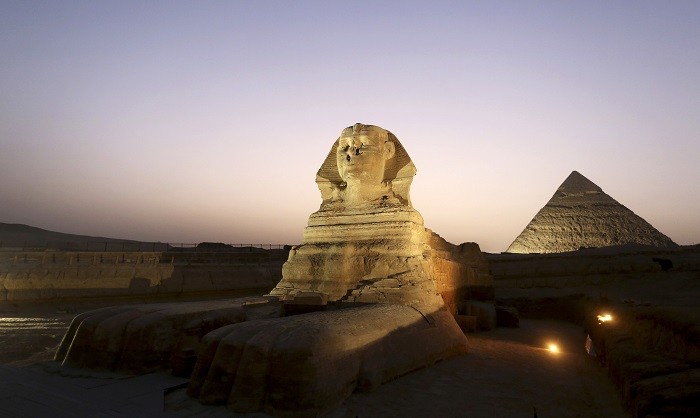 A pornographic video reportedly filmed in the backdrop of the world-famous Egyptian pyramids has both irked and amused people online. Many people as well as media outlets are asking the now viral question: "Did the Sphinx blush?"
The video, described as "pornographic", was allegedly shot by Russian tourists visiting the area and has been doing rounds in the adult websites for about nine months now, reports Al-Arabiya adding that the footage also included an English subtitle.
Egyptian Minister of Antiquities has been cited as saying that the movie was filmed "illegally" by a woman, adding in an official statement that the matter has now been referred to the public prosecutor.
The Egypt Independent newspaper, which claims to have received a copy of the pornographic video clip, quoted Osama Karar, the coordinator of the Popular Front to Defend Antiquities in Egypt as saying on Wednesday that the 10-minute footage includes many adult scenes filmed around Senn al—Agaouz area, located near the famous Sphinx.
Karar also added that the name of the tour company and the guide are visible in the footage.
"Where was security during this incident? There is supposed to be an engineering unit inside the Pyramids, responsible for watching over the site. If a violation occurs, it should be spotted immediately," Karar said according to the paper.
Meanwhile, Youssef Khalifa, the head of the Egyptian Antiquities Sector, claimed the movie was "photoshopped" in an attempt to harm Egypt's reputation, according to the same paper, which in Egypt is also known by the name Al-Masry Al-Youm.