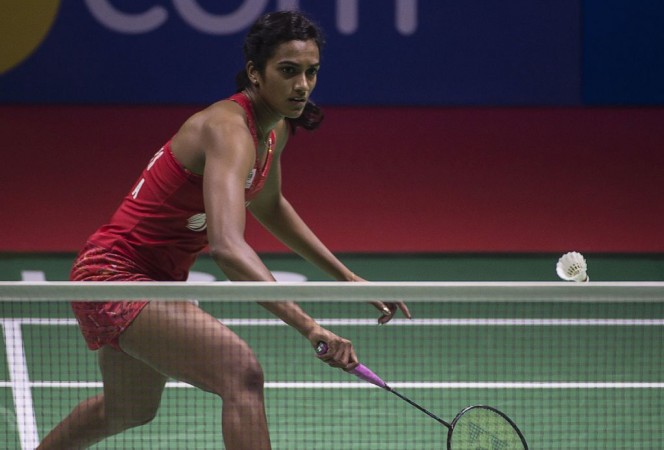 Indian badminton ace PV Sindhu might have recently lost three finals, but the Olympic silver medal-winning shuttler is extremely confident about her performance in the upcoming Asian Games and the World Championship.
Although Sindhu has been in a promising form, the 23-year-old youngster stumbled in three of the four finals that she had recently participated.
"I know sometimes I have been losing in the finals. See there are always negatives and positives. When you lose in the quarterfinals or semifinals, you actually learn a lot from those mistakes. You play well but sometimes you can't get through it," Sindhu was quoted as saying by Press Trust of India.
It doesn't bother me, because coming to the finals is the next best thing to winning, I mean losing in the first and second round is much worse, reaching the finals means anything can happen," she further added.
Sindhu has consistently reached the finals of competitions like the India Open, Commonwealth Games, and the Thailand Open, however, she has not been able to stand on the winner's podium.
Looking forward, Sindhu will leave with the Indian team for the World Championship in Nanjing, China, that is scheduled to start July 30 onwards.
Ambitions for the World Championship
During her interview, Sindhu spoke about two tournaments --Asian Games and the World Championship -- in which the ace badminton player will look to prove her mettle.
"I really want to do well in the World Championship. I have been preparing well. Also, there are the Asian games, which I want to do well. It is going to be a tough draw in the world championship, so I can't take it easy. It is not that I can relax till the pre-quarterfinals. It is a draw of 64. I will play Fitriani in my first game. I have played her before. She is playing well and anything can happen," Sindhu added.
Sindhu further added: "Asian Games is going to be a tough one but I think the standard and quality will be like any other super series events . I mean apart from Carolina Marin, all the rest of the Asian players would be there, so it will be difficult."