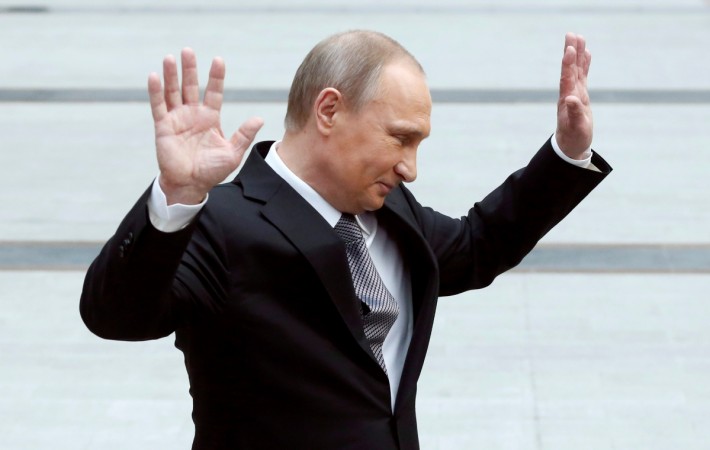 Russian President Vladimir Putin has rejected accusations that his government was behind the hacking of United States Democratic Party's sensitive e-mails. Hillary Clinton's camp had earlier suggested that the Russian government was behind the data theft.
Putin, in an interview before the G20 meeting, said that it would be impossible to establish who carried out the hacking and released the data.
"Does it even matter who hacked this data? The important thing is the content given to public. There's no need to distract the public's attention from the essence of the problem by raising some minor issues connected with the search for who did it," Putin was quoted as saying by Bloomberg.
"But I want to tell you again, I don't know anything about it, and on a state level Russia has never done this," he added.
The Democratic Party e-mails, now released by WikiLeaks, have severely hit the Hillary Clinton campaign. It shows that there was favouritism amongst party leaders when it came to U.S. Presidential candidates, particularly favouritism towards Hillary Clinton over Bernie Sanders. The release of e-mails has promoted Democratic National Committee (DNC) chairperson Debbie Wasserman Schultz to resign from her position.
Reports state that a computer network used by the Hillary Clinton campaign and the party's fundraising committee for the U.S. House of Representatives was also targeted and hacked. Clinton has said that the Russian intelligence services were behind the cyber attack against the Democratic Party.
But dismissing the allegations, Putin said: "To do that, you need to have a finger on the pulse and get the specifics of the domestic political life of the U.S. I'm not sure that even our Foreign Ministry experts are sensitive enough."
Earlier, U.S. President Barack Obama had said that he would discuss the hacking with Putin. The 63-year-old is scheduled to meet Obama, Chinese President Xi Jinping and other world leaders during the G20 summit in China this weekend.