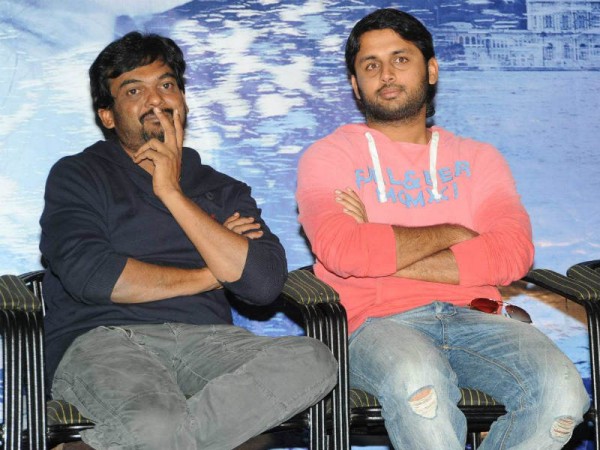 Actor Nithiin and director Puri Jagannath have confirmed that they won't be working together on the director's next project.
Nithiin and Puri Jagannath first joined hands for "Heart Attack", which was a Tollywood hit in 2014. They followed it up by announcing a second film. The director even worked out an interesting script for the project, which was expected to go on floors soon after the release of Puri's "Jyothi Lakshmi".
However, on Wednesday night (10 June), Nithiin announced on his Twitter handle that his film with Puri Jagannath was not happening.
My film with puri garu is not happenin due to unavoidable circumstances..hope to work with him in the future..

— nithiin (@actor_nithiin) June 10, 2015
Puri Jagan also tweeted he has planned to replace Nithiin with another hero in his upcoming project, which would go as per plans and promised to share the details soon.
The film I planned with Nitin am doing now with another hero ..shooting starts on same date ..will share details soon — puri jagan (@purijagan) June 10, 2015
Nithiin and Puri Jagannath's tweets show that they have differences of opinion over the project, prompting parting of ways.
Ram Gopal Varma (RGV), who is close friend of Puri and often praises him on Twitter, seems to know why Nithiin is out of the project.
In series of tweets, RGV has explained why Varun Tej, who has replaced Nithiin, is more suitable for the role.
Just heard Puri's new script and I completely agree with @actor_nithiin that it's a jam packed heart touching full on entertainer

— Ram Gopal Varma (@RGVzoomin) June 10, 2015
Oh sorry sorry @purijagan just now told me that he replaced @actor_nithiin — Ram Gopal Varma (@RGVzoomin) June 10, 2015
I don't know the reasons of @purijagan replacing @actor_nithiin but going by story whoever jagan chooses will be that actors great fortune

— Ram Gopal Varma (@RGVzoomin) June 10, 2015
But am glad @purijagan is starting ex Nithin's film imdtly with another actor because am dying to see that film ASAP just as an audience — Ram Gopal Varma (@RGVzoomin) June 10, 2015
Just now @purijagan told why he replaced Nithin is because he wanted someone as young as Varun tej nd going by story I think he is bang on

— Ram Gopal Varma (@RGVzoomin) June 10, 2015