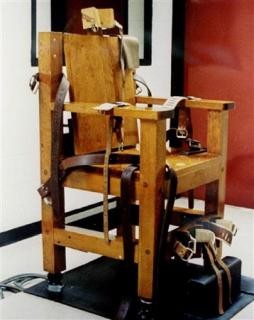 The Subhanpur village police, on Tuesday, allegedly gave electric shocks to two women suspected of stealing ₹15 lakh.
Darshan Kaur had given the aforesaid amount to her sister-in-law Jeet Kaur to keep it for some time, but the money was stolen, following which Darshan filed police complaint against the theft without giving any names.
Suspecting Jeet and her mother-in-law Sham Kaur's involvement in the theft, police called the duo for interrogation and gave them electric shocks, alleged Inderjit Kaur who had accompanied them to the police station.
Inderjit alleged that she found the two women in unconscious state when she went in after having waited outside the station for a long time. With the help of some villagers, she took the two women to Kapurthala civil hospital where their condition is said to be normal.
"I accompanied them to the police station on Monday at 10am. ASI Raghbir Singh took the two women inside while I was waited for their questioning to end. After quite sometime, I went inside and found both women lying unconscious," The Times of India quoted Inderjit as saying.
"Then I was told that they were given electric shocks during questioning. I called people from the village and we shifted them to the hospital," she added.
Kapurthala senior superintendent of police Dhanpreet Kaur has suspended assistant sub-inspector Raghbir Singh for his involvement in the incident. Though the medical reports did not show any signs of electric shocks on two women, Dhanpreet said she will further investigate the matter.
"But we will go deeper into the allegations. Initially the former sarpanch had alleged only misbehaviour by cops," she noted.