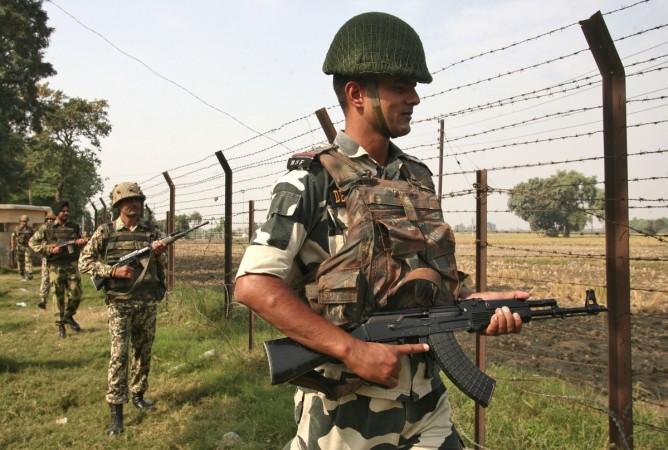 The Border Security Force (BSF) personnel on Wednesday shot at people who were trying to smuggle narcotics into the country from across the border in Pakistan. The suspected infiltrators are said to have dropped their load and run away on being fired at. BSF personnel said they recovered, among other things, cartridges that clearly bear the words "Made in Pakistan" on them.
An ANI video shows these cartridges up close, and the black lettering on the red background shows the words "Made in Pakistan." The cartridges appear to be for a higher-bore firearm, with metal pellets in them.
BSF Inspector General Anil Paliwal was quoted as telling ANI: "The BSF seized 21 packets of suspected heroin and ammunition near Narli village in Attari sector close to Indo-Pak border."
The packets are said to be of 1 kg each, which makes the drug haul a total of 21 kg, which is worth crores in the black market.
Just a day earlier, the BSF had gunned down three intruders, but it could not be determined if they were terrorists, smugglers or infiltrators.