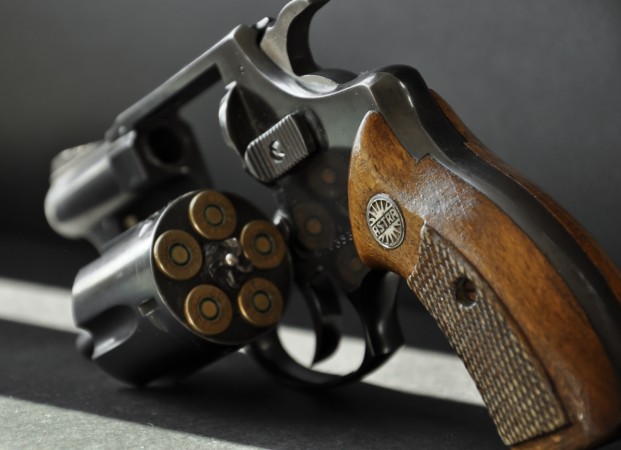 A bar manager was allegedly shot dead by a police personnel under the influence of liquor in Bathinda, Punjab, on Tuesday.
The accused, Bohad Singh, is the Deputy Superintendent at Sangrur Central Jail. He shot dead the bar manager in fury as he was denied of being served liquor by the employees of the bar.
According to Hindustan Times, prior to shooting the manager, Singh aimed his 38-bore service revolver at two other employees of the bar. However the revolver did not fire despite the trigger being pulled.
"The man (accused) was asking for more liquor. When I did not do his bidding, he pulled the trigger. Having failed to shoot me, he turned towards my colleague Karan, but with the same result," Sooraj, an employee of the bar, was quoted as saying.
After two failed attempts to shoot the employees, Singh fired at the manager. He was hit by the bullet on his head and died on the spot.
Deputy Superintendent of Police Ranjit Singh Toor along with other police officials reached the crime spot after being informed about the untoward incident.
Toor disclosed that the accused was a regular visitor of the bar and would seldom pay for his drinks at the bar.
Singh after committing the crime has been absconding with the gun and a search is on to nab him.