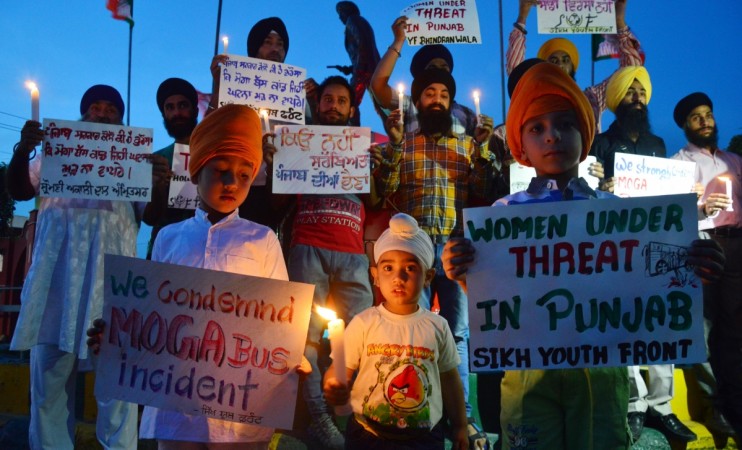 The Punjab police have arrested the driver and conductor of a private bus for allowing to escape a man who allegedly harassed a woman passenger on board the moving bus.
The incident took place on Sunday in Punjab's Khanna town, about 60 km from Chandigarh.
The woman passenger alleged that the man sitting next to him allegedly started touching her inappropriately. He moved to a seat behind her after she protested, but started passing lewd comments at her, according to an IANS report.
The woman said that the driver and conductor did not respond when she complained about the man's inappropriate behaviour.
"I was molested. I asked for help but the conductor and driver didn't help me. They didn't even stop the bus," NDTV quoted the woman as saying.
The woman then called her husband who informed the police, leading to the arrest of driver Jagwinder Singh and conductor Kulwinder Singh, Khanna district police chief G S Gill said on Monday.
The police had to chase the bus as the driver did not stop at check points set up by them to stop the bus.
A hunt is on to nab the accused.
The incident comes just a few days after a 13-year-old girl was allegedly molested by a group of men on board a bus belonging to a company owned by Punjab chief minister Sukhbir Badal. The incident took place in Moga district.
The teenager and her mother were then allegedly thrown out of the bus when they protested against the molestation, while some claim the mother-daughter duo jumped off the bus to avoid molestation.
The teenager, who suffered injuries, died on 29 April, after which the Punjab police arrested four men, including, the driver, the conductor and the helper of the bus. They were booked on charges of molestation, murder and attempt to murder.