Kannada superstar Puneeth Rajkumar has finally forayed into Tulu cinema. Interestingly, he has made his debut, not as an actor but instead, as a singer. The Power Star of Sandalwood has sung the title track in the upcoming movie Umil (mosquito).
The actor recorded the song at Akash Audio recently for the track titled 'Ravond bathnd umil', penned by Keerthan Bhandary. Music composer Ravi Basrur, who scored the audio for Puneeth Rajkumar's previous movie Anjaniputra, has composed the music for the Tulu movie.
Speaking with International Business Times, India, director Ranjith Suvarna stated that the track is indeed a mass number. "Puneeth sir agreed to sing only because he liked the song after we approached him to lent his voice for the number. He took four months preparing for the song as he wanted to get the pronunciation right,"
According to the director, the Power Star was serious about the song. "He lent his voice for the number with full passion and we are happy with the result." However, more than the song, Ranjith was impressed with Puneeth's down-to-earth attitude.
"After recording the song, Puneeth sir said, 'I have done my best, sorry if I have not met your expectation," Ranjith said.
The team plans to launch the song by the end of August ahead of the film's release in September. The album consists of four songs.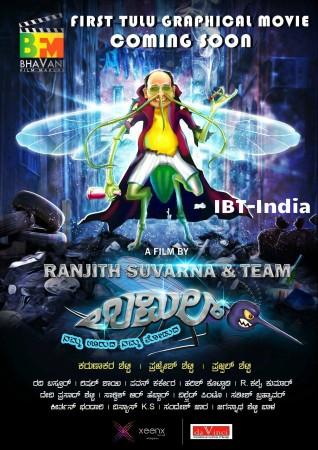 Umil stars Umesh Mijar and Pooja Shetty in lead roles.