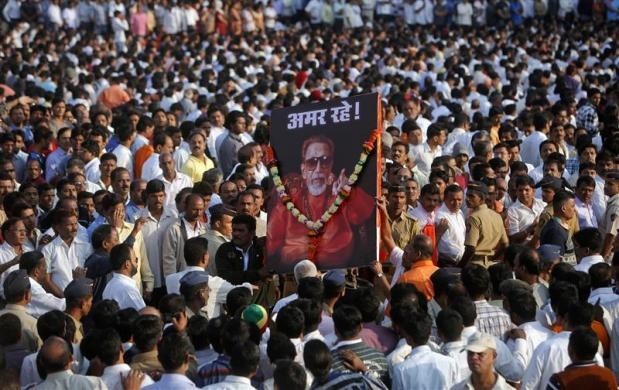 A Pune techie was allegedly beaten to death on Monday night, as chaos and violence erupted over objectionable pictures of Chattrapati Shivaji Maharaj and Late Shiv Sena chief Bal Thackeray that were posted on Facebook.
Mohsin Shaikh, the 28-year-old victim, was living in Hadapsar and working as an IT manager in a private textile firm in Pune. On the day of the incident, Mohsin had gone on a motorcycle to get food from a nearby mess with his flatmate Riyaz. While they were returning, an angry mob carrying hockey sticks and cricket bats allegedly bludgeoned Mohsin to death. However, Riyaz was unhurt and fled the spot.
Speaking to the Indian Express, Mohsin's brother Mobin (who was staying with him in Pune) said: "While returning, Mohsin was driving the bike while Riyaz was riding pillion. Suddenly, about 15 men came on motorcycles, shouting slogans. They were armed with hockey sticks and cricket bats. As soon as they saw Mohsin they stopped his bike and started beating him up. They didn't touch Riyaz. Mohsin had a beard and was wearing a skull cap. Riyaz had none. Riyaz then called me up."
"His head was bleeding profusely. I rushed to get a bike to take him to hospital. When I returned, a police van had arrived at the spot. We took him to the hospital where he later died," he said.
Two other youths were also attacked at the same spot on the same night before the murder. The violence sparked tension in the area and a curfew was clamped for 12 hours. However, normalcy returned to the area on Tuesday, though some shops remained closed.
Cops arrested 13 people in connection with the death of the Pune IT professional and some of them have been charged with murder. A police officer told the Times of India that the arrested people belonged to a right wing group named Hindu Rashtra Sena. Dhananjay Desai, the chief of Hindu Rashtra Sena, who has several criminal cases against him, was among those who were arrested.
The incident happened as violence triggered over morphed pictures of Thackeray and Chhatrapati Shivaji on Facebook. There were also rumours spreading that Shivaji's statue had been desecrated and a Hindu girl had been raped that added to the communal tension.
Soon after Mohsin was killed, his alleged killers have exchanged an SMS which read "Pahili wicket padli" (the first wicket has fallen), reported the Hindustan Times. "The message was circulated immediately after about 25 members of the Hindu extremist outfit allegedly bludgeoned Shaikh to death," Pune joint commissioner of police Sanjay Kumar told the daily. Considering the content of the message, cops are also investigating whether the murder was planned in advance, the daily reported.
The police on Wednesday took the accused to a local court, where the judge remanded all of them to police custody till 9 June.