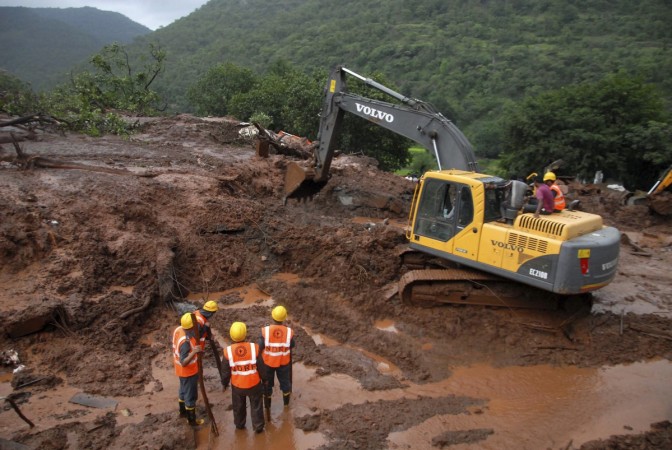 The rescue operations are still on in Ambegaon taluk near Pune, which was hit by major landslide. The death toll has increased to 25 with more than 158 people still feared trapped under the debris after a landslide that hit Malin village in Ambegaon on Wednesday morning.
Rescue workers and officials fear that the death toll may increase further.
Union Home Minister Rajnath Singh reached Pune to take an overview of the rescue operations.
The landslide, which occurred at around 5 am on Wednesday in Malin village, buried more than 40 houses.
Saurabh Roy, district collector, on Wednesday said the chances of survival of those trapped under the debris are very small as the homes are completely buried under mud.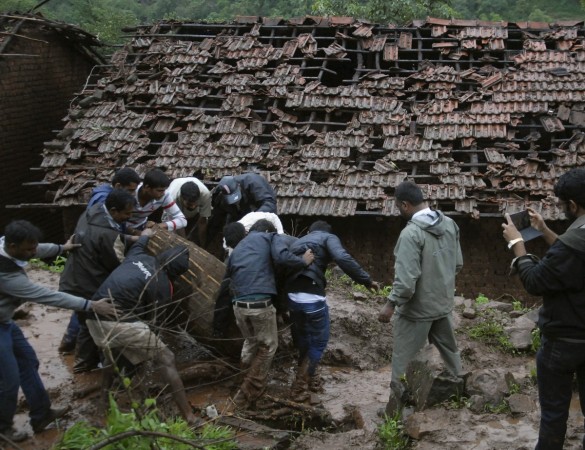 "The chances of survival of those trapped are very slim. The homes are completely buried under the debris so much so that the land now looks like an elevated plain. The portion of the hill fell from a height of 17-18 feet on these homes," Roy told Hindustan Times.
"It will take at least 2 to 3 days for the rescue operations to be completed," he added.
More than 300 National Disaster Response Force (NDRF) personnel have been working on the rescue operation in Ambegaon.
"Approaching the area was very difficult. It took a lot of time for us to reach as rains and mud made it difficult," said NDRF official Alok Avasthi, according to IBNLive.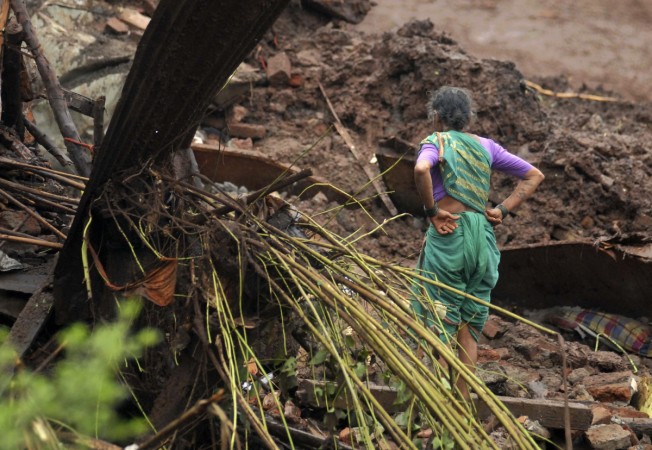 Meanwhile, Chief Minister Prithviraj Chavan has announced compensation to all the families. Chavan reached the disaster-stricken area on Wednesday to monitor the rescue operation.
CM along with Ministers visited village Malin this afternoon & personally took review of rescue operation. He went to Chakan by Chopper..1/2

— CMO Maharashtra (@CMOMaharashtra) July 30, 2014
2/2.. From Chakan he travelled to the interior spot by vehicle.He instructed admin to give proper attention to treatment for injured. — CMO Maharashtra (@CMOMaharashtra) July 30, 2014
3/- CM also monitored rescue operation by NDRF Jawans who r struggling hard to pull out survivors facing many hurdles. He also met villagers

— CMO Maharashtra (@CMOMaharashtra) July 30, 2014
CM monitoring rescue operation at Village Malin where many people are feared trapped in a major landslide pic.twitter.com/FzSGc4XFlK — CMO Maharashtra (@CMOMaharashtra) July 30, 2014