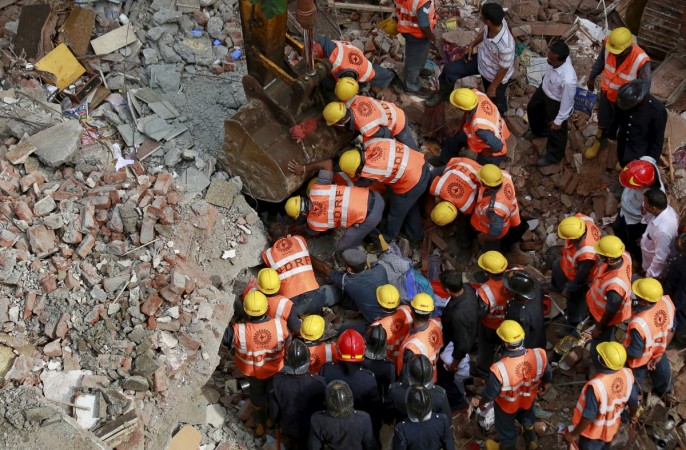 At least nine people were killed when part of an under-construction building collapsed in the Balewadi area of Pune on Friday morning. The incident is said to have taken place 10:30 a.m. Police sources told International Business Times, India, that top-ranking officials from the police, the fire brigade and medical personnel had been rushed to the spot.
Pune Chief Fire Officer Prashant Ranpise told IBTimes India that all the deceased were labourers. "They were in the process of placing a construction slab when it slipped and fell to the ground, bringing them with it," he said.
Visuals from the spot show the part of the building that collapsed was on one of the higher floors. Eight of the labourers are said to have died on the spot.
"There were 12-15 labourers on the floor that was being worked upon when the incident took place. Some of the labourers managed to shift from the part that collapsed, and as a result were saved from the fatal accident," Ranpise added.
He also said the fire department personnel had inspected the debris that had accumulated as a result of the collapse, and concluded that no one was buried under it.
Meanwhile, the local administration has summoned the contractor that had undertaken construction of the building, as well as the builders of the project.