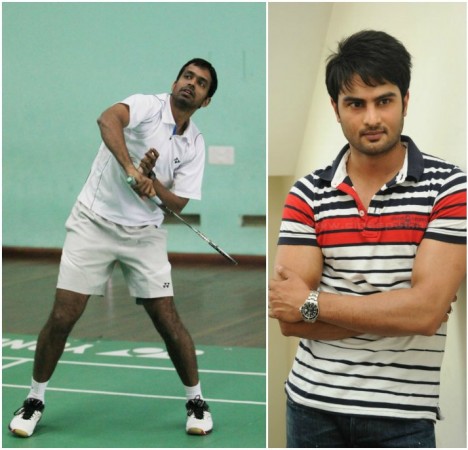 Badminton player Pullela Gopichand has confirmed that his biopic is in pipeline and Mahesh Babu's brother-in-law and actor Sudheer Babu will play his role in the movie, to be directed by Mohan Krishna Indraganti.
Gopichand is reportedly a close friend of Sudheer Babu and, in fact, the actor was his practice partner. The Badminton player could not say no when the latter came out with an idea of doing his biopic. Sudheer, who has got lot of personal information about Gopi's life, will play his character in the movie.
In an interview with The Times of India, Gopichand said that Sudheer is a perfect choice for his role. "He has known me since my playing days. He was my practice partner. He knows my game, style and also knows about my life since we have been friends. I do think Sudheer is best suited to play me," the daily quoted the Badminton player as saying.
Gopichand was interested in playing cricket, but his brother encouraged him to take up badminton. Having trained under Prakash Padukone and Ganguly Prasad, he has won several medals in national and international games. He has become the second Indian to win All England Championship after Prakash Padukone. He has quit playing and started coaching others after he suffered injuries.
He has seen many ups and downs in career, both as a player and a coach. He says that two different parts and stories of his life will be interesting to see on the screen. "We have seen films like Bhaag Milkha Bhaag which have become an inspiration. I hope my biopic does the same -inspire youngsters," added Gopichand.
After getting Gopichand's consent for his biopic, Sudheer Babu has approached Mohan Krishna Indraganti to create a script and direct the movie. The filmmaker says that he was impressed with the actor's idea of the biopic. "I said yes, we could arrange for a meeting and discuss things further. But we are yet to meet," Mohan Krishna told the daily.