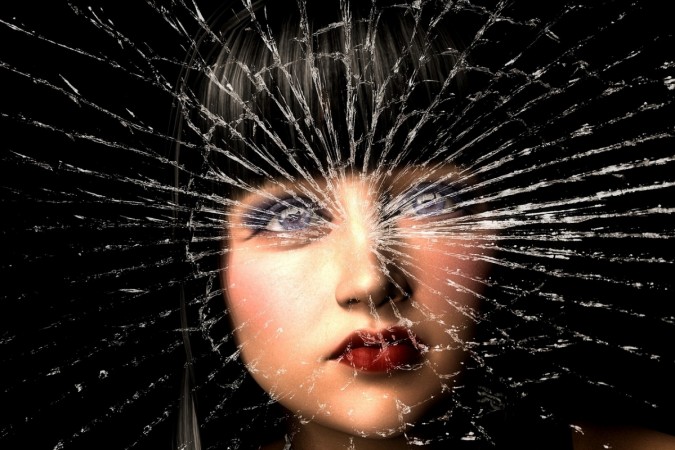 Arranging a loved one's funeral is never an easy task, but civil celebrant Tracie Long claims she has helped 40 families do the same after she was contacted from beyond the grave by dead people, who provided their exact desires, days before the relatives approached her.
"A few days before I get the call from a family asking me to take a service, I see certain angel numbers usually on my phone – 14.44 and 1.44. I know this is the angels letting me know that a family is going to need me soon," the 54-year-old explained, according to MailOnline.
Also read: Woman has sex with a ghost
"A day or so later, a spirit will visit me, sometimes even the night before I get the call or message from the relatives, asking me if I would take the service."
Tracie expressed how she has been able to successfully arrange multiple funerals all because she is a medium of sorts, who is also told by the departed souls what specific music or poems they would like at their service.
"I like to think spirits visit because they have chosen me to take their service, but also it's because I often act as the go-between. They know that I am able to interact with their close family members when putting their service together."
She said: "They are with me when I'm putting the service together. They visit me on the morning of the funeral and stand beside me at the committal. It is a great honour for me. I feel blessed to have been chosen by the spirit to be part of their final farewell."
Also read: Dead people hear being announced dead
The single mother of one also shared how she became aware of her psychic powers when she was just a child, but didn't start practising as a medium until 20 years ago. From seeing animals in her bedroom to hearing her deceased grandfather calling her name, it took being gifted a pack of tarot cards for her to consider that she was truly gifted.
"I can predict the future. I didn't know how I did it, but I could. I would do readings for people and days or weeks later they would come back and say, 'Oh my God, you were right!'," she shared.
In April 2016, after successfully running a tarot card reading business and acting as a medium for years, Tracie finally trained as a civil celebrant, after a friend of hers asked her to conduct a pagan wedding.
"I didn't tell them I was a psychic as well, but after an hour or two chatting with them about the funeral, I realised their mum had visited me the night before. She had come to me when I was sleeping. I didn't see her, but like everyone else since, I felt her presence," Tracie explained.
"Since then, when I have had spirits visit me, they try to get my attention by walking around loudly or knocking." And she carries out their final send-off wishes to the last detail, be it releasing butterflies, or playing birdsong, or even reading a favourite poem.
"One woman's family couldn't think of a piece of music to play at their mum's funeral," she recounted. "One night I couldn't get Nat King Cole's All For You out of my head and then a few days later I realised it was a favourite song of the woman who had passed, and she was telling me what to play. It was one of her favourite songs."
Also read: Real life White Walkers?
Tracie also believes that being visited by the departed soul relieves their families of some of the funeral planning stress.
"When I speak to their loved ones, people are totally overwhelmed and grateful I have made a connection, she shared. "The spirits guide me to the songs and poems that they like, often right up until the day of the funeral."
She also said: "They are sat beside me when I am planning out the ceremony, and they let me know if they don't like something we have planned. At one ceremony, the sound system cut out a few minutes before, which I knew was a sign the lady who had died didn't like the music."
And as hard to believe as the whole concept sounds, Tracy said: "I want families to know they can choose who they want to take their loved one's service. They have options and can have a lovely uplifting tribute which is fitting for their family member."