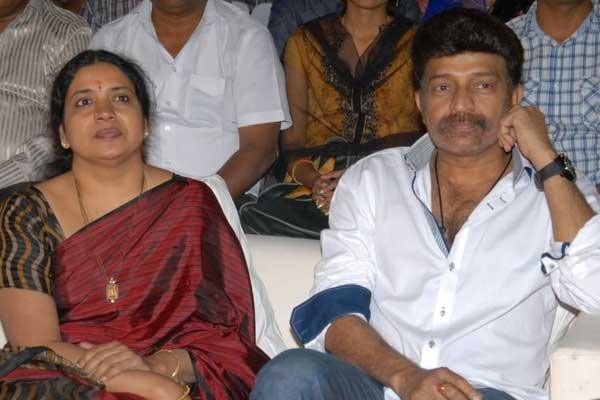 PSV Garuda Vega line producer Murali Srinivas, the brother of actor Dr Rajasekhar's wife Jeevitha, died due to kidney-related illness in Hyderabad in the wee hours of Thursday.
Murali Srinivas was a line producer for PSV Garuda Vega, which is set to be released on Friday and shared a very close bond with Jeevitha and Rajasekhar's family. He had been suffering from kidney-related illness for a long time.
In a recent press meet, Dr Rajasekhar had told the media that Murali Srinivas had neglected his health while working on the sets of Garuda Vega and his health was deteriorated due to his negligence. He had recently undergone a kidney transplant.
Dr Rajasekhar is gearing up to make a grand comeback with PSV Garuda Vega. He has left no stone unturned to make this movie a big hit at the box office and its promos have generated a lot of curiosity among the film-goers. But somewhere his destiny is not allowing him to enjoy the positive response coming his way.
Dr Rajasekhar had recently lost his mother Aandalu Varadharajan, who breathed her last at Apollo Hospital in Hyderabad on September 27. The senior actor is yet to recover from the sad incident of his life and suffered another big loss with the passing away of Jeevitha's brother Murali Srinivas.
It was a big shock and sad news for many in the Telugu film industry. Some celebs including actor Naresh and producer Kalyan paid their last respects to Murali and offered condolences to Rajasekhar's family.