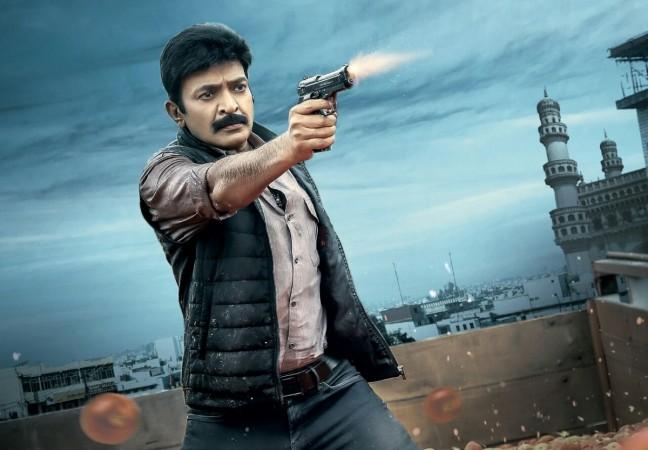 Dr Rajasekhar's PSV Garuda Vega 126.18M has turned out to be one of the big money spinners at the US box office, rendering the records of Raju Gari Gadhi 2 (RGG2) and Vunnadi Okate Zindagi (VOZ) and outdated.
North America was a non-existent market for Dr Rajasekhar's movies, but the promos of PSV Garuda Vega had created a lot of curiosity among the viewers in the country. The movie was premiered in the country on a day before its release and got fantastic response.
The Praveen Sattaru-directed movie garnered positive talk from the audiences and the strong word of mouth helped it go on strength to strength on the following days. PSV Garuda Vega has collected $341,027 at the US box office on six days.
PSV Garuda Vega has shattered the records of Nagarjuna's Raju Gari Gadhi 2 and Ram Pothineni's Vunnadi Okate Zindagi, which collected $315,003 and $313,764 at the US box office in the opening week.
With its superb collection, the movie is displaying its box office prowess with authority. This biggest hit in Rajasekhar's career has surprised everyone.
In view of the ever-so-rising collections in the crucial overseas market, the makers have even increased the number of screens for the second week. This holds good for India, too, where the Telugu markets have seen a hike in collections in the second week and a consequent increase in theatres. It's estimated that the film is going to make more money in the second weekend than the first!
PSV Garuda Vega is a visual feast and has been critically-acclaimed for its intelligent screenplay, too. Also starring Arun Adith, Pooja Kumar, Kishore, Shraddha Das and others, the film has been produced by M Koteswar Raju of Jyostar Enterprises.