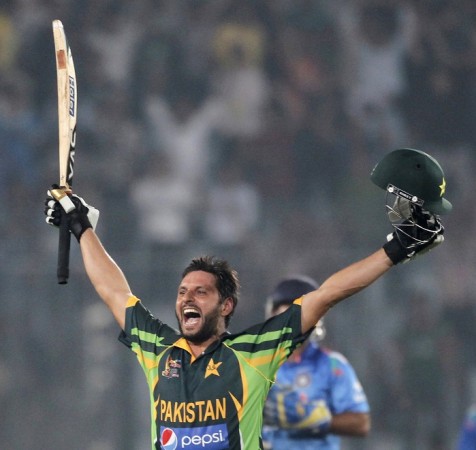 The Pakistan Super League witnessed some competitive cricket among the five participating teams in the competition during the round robin stages. The PSL was so competitive that the final spot of the playoffs was only determined after the last match of the round robin stages came to an end.
Lahore Qalandars, after their defeat to Islamabad United Wednesday, were knocked out of the competition. Had Lahore won the match, Karachi Kings would have been knocked out. However, the four teams to have grabbed the playoff spots are Peshawar Zalmi, Quetta Gladiators, Islamabad United and Karachi Kings.
Without a shadow of doubt, Peshawar and Quetta have been the two most impressive teams in the competition. Peshawar and Quetta finished one and two in the competition respectively. Though both the teams finished on equal points and was also tied on head-to-head record, Peshawar with a healthy net run rate stood at the top of the table.
Peshwar and Quetta are set for an all-important clash in the first qualifying final on Friday. The match is expected to be a cracker of a contest with both teams having played some impressive cricket. The winner of the contest directly reaches the final, while the loser will get one more shot for a place in the final as they will face the winner of the second qualifying final between Islamabad United and Karachi Kings.
The match between Islamabad and Karachi becomes a virtual quarterfinal on Saturday and both the teams are aware that they need to up their game if they are to win the first edition of the PSL. Karachi are even more aware of the huge task in hand as they have been performing below par in the competition, winning just two matches. Karachi need to forget about their performances in the round robin stages and give it their all to emerge triumphant.
All the four teams in the playoffs stage have to deliver in the business end of the competition once again to be crowned champions of the PSL.
Complete schedule
Teams qualified: Peshawar Zalmi, Quetta Gladiators, Islamabad United and Karachi Kings
1st Qualifying Final: Peshawar Zalmi vs Quetta Gladiators*
Date: Feb. 19
Time: 8 p.m local time( 9:30 p.m IST, 9 p.m PST, 4 p.m GMT)
2nd Qualifying Final: Islamabad United vs Karachi Kings*
Date: Feb. 20
Time: 8pm local time ( 9:30 p.m IST, 9 p.m PST, 4 p.m GMT)
3rd Qualifying Final: Loser of 1st Qualifying Final vs winner of 3rd Qualifying Final*
Date: Feb. 21
Time: 8pm local time ( 9:30 p.m IST, 9 p.m PST, 4 p.m GMT)
PSL Final: Winner of the 1st Qualifying Final vs 3rd Qualifying Final*
Date: Feb. 23
Time: 8pm local time ( 9:30 p.m IST, 9 p.m PST, 4 p.m GMT)
*All matches will be played at Dubai International Stadium
TV listings: PTV Sports, Ten Sports (Pakistan), Prime TV (the UK), Willow TV (the US), OSN (UAE)