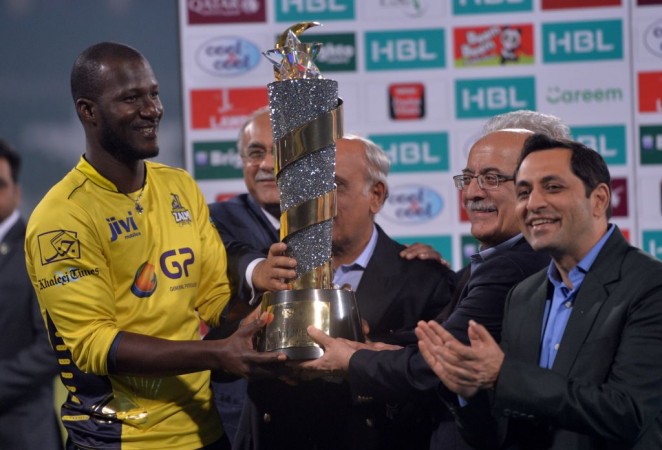 Pakistan Super League (PSL) owners are reportedly backing the idea of organizing a 10-over format of the domestic league in Pakistan later this year.
The 2018 PSL is the third edition of the tournament, where the majority of the matches are played in the Middle East, except the Qualifier 2 and the final, which will be played in Lahore and Karachi respectively.
Multan Sultans were the latest franchise to join the other five franchises in this year's Pakistan Super League. The News reports all six franchises have backed the Pakistan Cricket Board (PCB) to come up with a T-10 league in the country in 2018.
The Pakistani-based publication was successful in getting in touch with a few of the owners of the PSL franchise at the InterContinental Dubai Festival City. However, the owners refused to come on record, which prevented The News to reveal the names of the owners.
"It's a great idea and all of us are backing it because a full edition of a T-10 league in Pakistan will be a big leap forward towards the return of international cricket to our country," one of the PSL franchise owners told The News.
There is already a T-10 league that has seen retired cricketers around the world play the 10-over format along with the current international players. The first edition of the tournament was played in December 2017 at the Sharjah Cricket Stadium.
Shahid Afridi, Sohail Tanvir, Sarfaraz Ahmed, Shoaib Malik, Misbah-ul-Haq, Eoin Morgan and Virender Sehwag were a few of the big names to take part in the T-10 league, which was approved by the Emirates Cricket Board.
One of the PSL franchise owners believes the T-10 league will only be better for cricket, if it is held in Pakistan.
"The thing is that there is a need to have a T-10 league and it will be better for our cricket if such a league is held in Pakistan," another PSL franchise owner was quoted as saying by The News.